K so I know it sounds weird but one thing I like doing when I visit a different country is go to McDonald's ._. Even if its just at the airport--I came to find that each country has their own twist/addition to the classic McDonald's menu to suit the culture/tastes of that country.
After moving to Canada from the UK as a child I was traumatized that the Happy Meals in Canada did not offer fish fingers since it was all I used to get D: But then when I returned to the UK from being in Canada I was surprised to find that a regular drink size in the UK was actually a small in Canada...likewise in America the regular was a Canadian large O_O
In Egypt for example they offered something called a McArabia; which was a Middle Eastern twist to a normal burger lol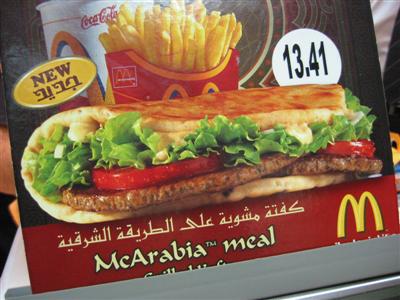 Then when I was scrolling through tumblr I came across black and white burgers offered in China
So does your country's Mcdonald's offer anything unique to your country?
I'd go to Mcdonald's in Korea all day everyday if this was their Ronald McDonald