It is that time again. They have endured the green and are now ready to become full-fledged members of the team.
Please welcome your new moderators!
They have proven themselves capable of moderating the forum, answering users' questions, handling reports and working within our small team. They have both gained a lot of experience and knowledge during their time as junior moderators and rightfully deserve their new title~
Please congratulate your newly promoted moderators on their new roles!
Some may have already noticed the change of my banner. However, to make things official, the admins and head moderator have decided to promote me to the senior mod position. My PMs are always open if you need any help.
I'll do my best to fulfill my new role and responsibilities~
Last but not least,
It's still early in the year but the comeback of the year is already here with Lucia returning to the moderator team. She has proven herself as a reliable and professional mod in the past and she is a great addition to the team.
Please welcome her back and wish her the best for her new, old position~
-----------------------------------------------------------------
Please congratulate and welcome them (back) in their new roles~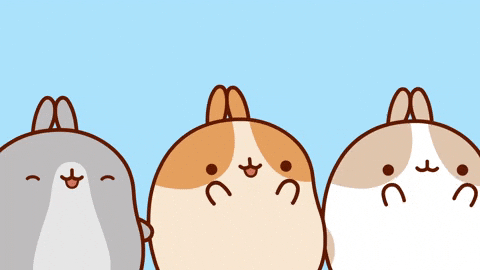 Credits for the graphics to llama bean~