Welcome to a special edition of Bingo. Pay attention to the rules because the way in which you win will be different each round.
Players can get 1 free card from this website: https://mfbc.us/m/gd68o
It looks like this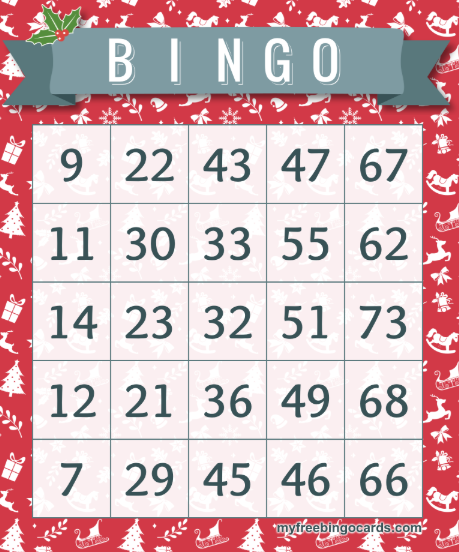 MAKE SURE YOU CLICK "NEW CARD" AFTER OPENING THE LINK!
If you want additional cards (max is 4 total cards per round), you must pay 10k to moi.
All players must post their card(s) before the round begins. You cannot change your card(s) after you have posted.
Every card you buy each round must be used in that round. You cannot carry them over or re-use cards.

I will call out the numbers one at a time (e.g B7, I29, N45, G46, O66) and if you get a Bingo, you must say "BINGO" in this thread immediately and I will stop calling out numbers to access the validity of your bingo. You can post the screenshot of your card after you've said Bingo since the game will be paused. Each round will end after 3 people have correctly called Bingo.
**How to win Christmas Bingo**
Round 1:
Round 2:
Round 3:
The drawings will obviously not be available on the link, I just added them~
May have more or less rounds depending on time. I have work soon
Prizes (per round):
- The prize pot per round
- 10 gold tokens (1 gold = 15k)
- 10 silver tokens (1 silver 10k)
First place picks which prize they want, then second, then third. If there is no money in pot, then third place can get 10 bronze tokens (1 bronze = 5k).
IF YOU BOUGHT MULTIPLE CARDS, YOU MAY POTENTIALLY WIN MORE THAN ONCE PER ROUND
Sign-Ups
Anyone can jump in as long as the round hasn't begun
Starts at 12pm EST (30min)