Moderator Promotion
Its that time again, Promotion Time!
rich witch
Her strong will and clear sense of justice has been evident ever since shes joined the team. We believe shes been an excellent addition to our team and will be able to contribute more ideas as well introducing people to the light of Minho going forward as a full-fledged Mod. Please congratulate her and anticipate and better things in the future!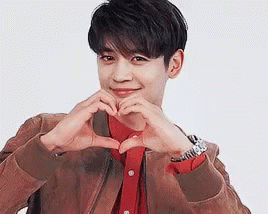 A Farewell
Along with the good news we also have some sad news, one of our moderators will be leaving the team.
Lucia
Due to conflicts of time in her personal life shes decided its best to leave the team. Throughout her time with us she has given us great insight into problems, continual hard work, and fun. We will dearly miss her and her love for SuJu and Nu'est, and as a nearly essential part of our team she will be leaving a hole that wont be replaced. Please wish her well with all her future endeavors.