tvN Presents...
"Hundred Million Stars From the Sky"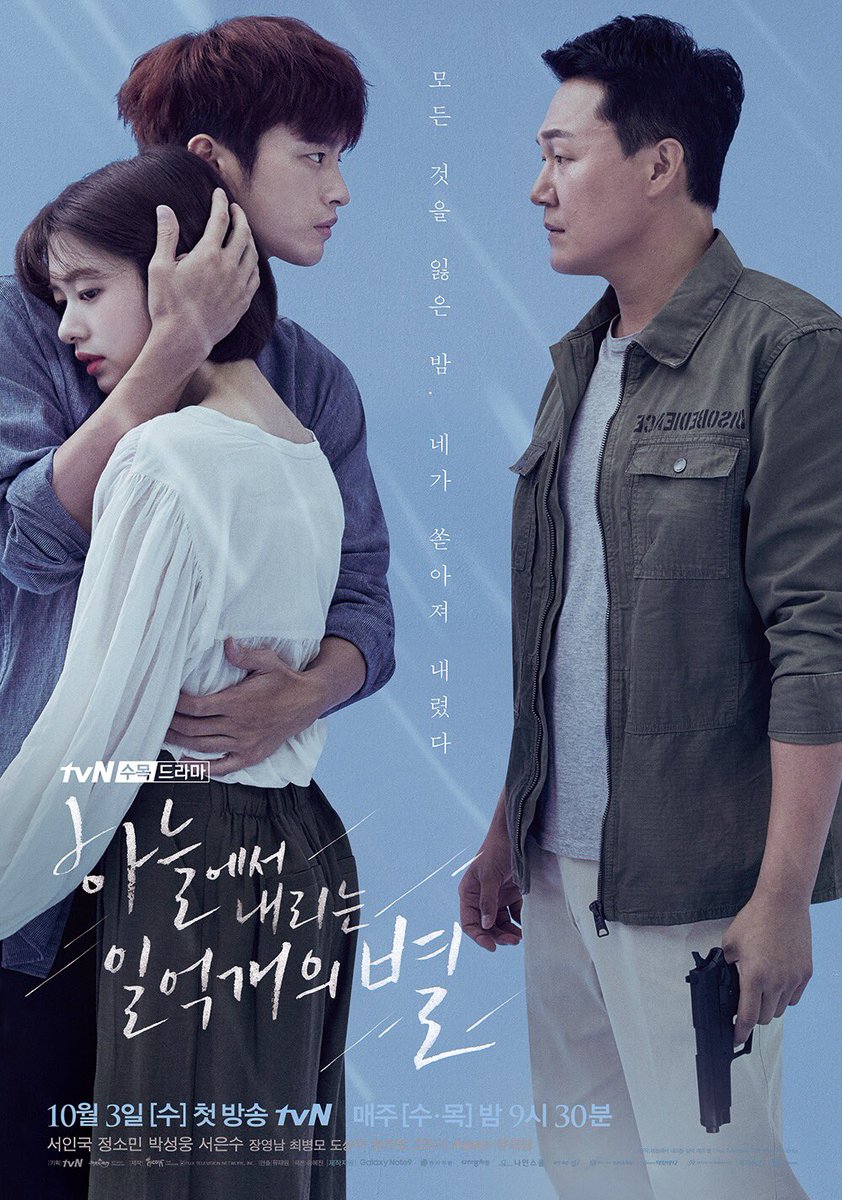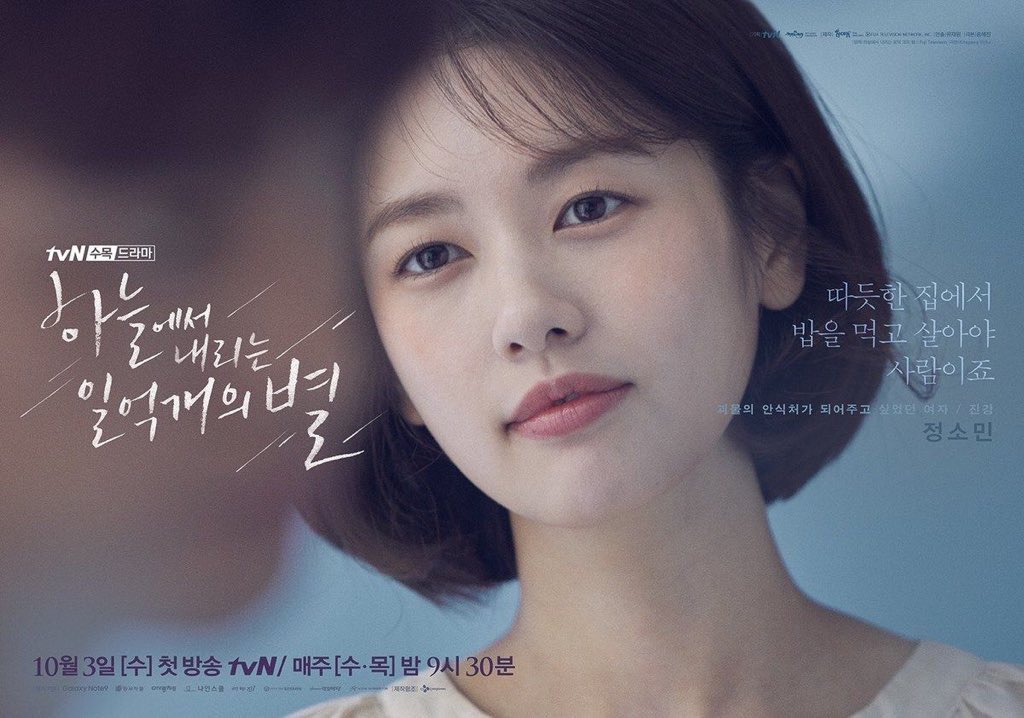 Profile
Drama: Hundred Million Stars From the Sky //

The Smile Has Left Your Eyes

Revised romanization

:

Haneuleseo

Naerineun 1eok Gaeui Byeol

Hangul: 하늘에서 내리는 1억 개의 별

Director: Yoo Je-Won
Writer: Song Hye-Jin
Network: tvN

Episodes: ??????

Release Date: October 3rd, 2018--

Runtime:

Wed. & Thu. 21:30

Language: Korean

Country: South Korea
Notes
Remake

of 2002 Japan Fuji TV drama series "Hundred Million Stars From the Sky."
This is set to be Seo In Guk's first drama in two years since the 2016 MBC drama "Shopping King Louie." This will also be his first drama since enlisting in the army last March and being exempted from duty due to osteochondral lesions.

"100 Million Stars Falling from the Sky" is set to air in the second half of the year via

tvN

.
Plot & Description
A detective thinks about quitting his job. He takes on a female university student murder case that was disguised as a suicide. The detective becomes obsessed with solving the case. He has a young sister and she meets a man. The man does not remember when he was little. He is not a good person, but she has sympathy for him. The detective tries to push the man away from his younger sister. The detective suspects that the man is somehow involved in the female university student murder case. The man and the detective's younger sister fall in love.
Cast
Seo In-Guk - Kim Moo-Young
Jung So-Min - Yoo Jin-Kang
Park Sung-Woong - Yoo Jin-Kook
Seo Eun-Soo - Baek Seung-A
Do Sang-Woo - Jang Woo-Sang
Jang Young-Nam - Tak So-Jung
Choi Byung-Mo - Lee Kyung-Cheol
Go Min-Si - Im Yoo-Ri
Hong Bin - No Hee-Joon
Spoiler
Teasers
NOTE: Post will be updated as more information surfaces. Kindly follow this thread for the daily updates. Thanks, Chingus!