coffee truck support from EXO Oh Sehun to our LSG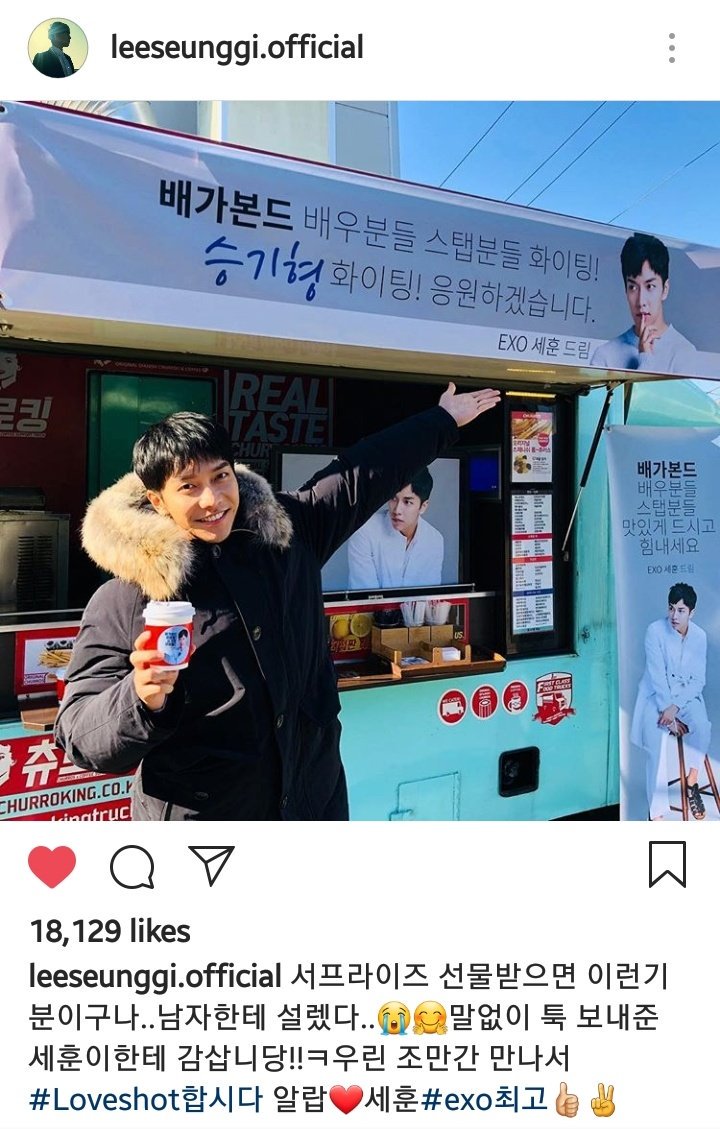 TRANS (leeseunggi.official IG): "So this is what it feels like to receive a surprise present.. I got flustered by a guy..


Thanks #SEHUN for sending this without a word!! ㅋ Let's meet together soon to have a #LoveShot I Love

Sehun #EXOBest


"