tvN Presents...
"Memories of the Alhambra"... (알함브라 궁전의 추억)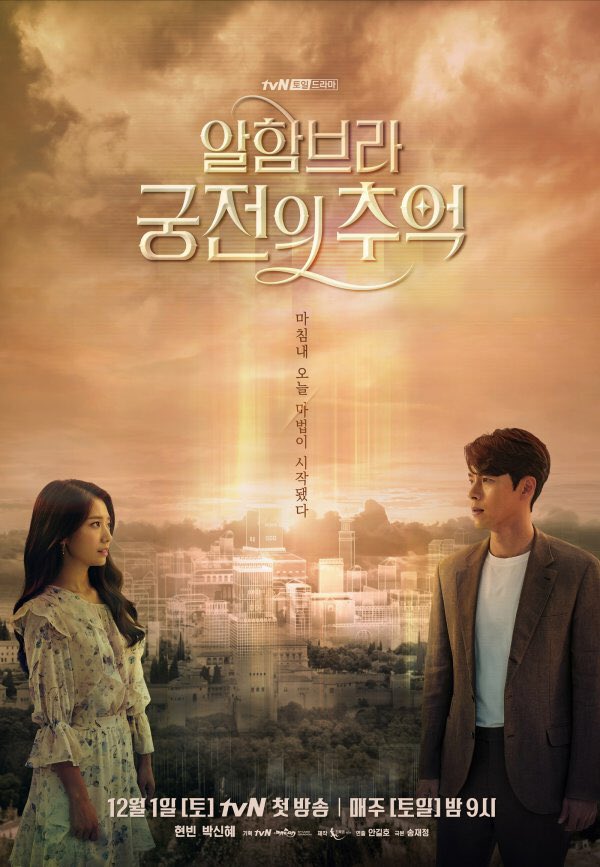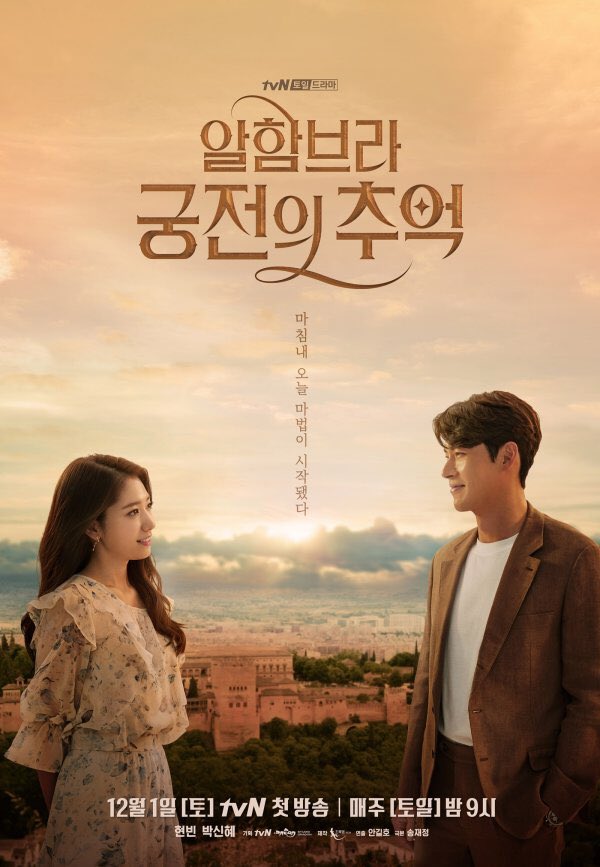 Profile
Drama: Memories of the Alhambra (literal title)
Revised romanization: Alhambeuraui Goongjeonui Chooeok
Hangul: 알함브라 궁전의 추억
Director: Ahn Gil-Ho
Writer: Song Jae-Jung
Network: tvN
Episodes: 16
Release Date: December 1st, 2018 --
Runtime: ???
Language: Korean
Country: South Korea
Notes
Filming begins

May,

2018 and filming will take place in Spain.
Plot & Description
Yoo Jin-Woo (Hyun-Bin) is the CEO of an investment company. He has

good

sense at his work, a strong adventurous spirit and a strong desire for winning. Yoo Jin-Woo is going through a hard time emotionally due to things like

betrayal

from his friends. He visits Granada, Spain on business and stays at an old hostel run by Jung Hee-Joo. There, Yoo Jin-Woo gets involved in a strange affair.

(source)
Cast
Hyun-Bin - Yoo Jin-Woo
Park Shin-Hye - Jung Hee-Joo
EXO Chanyeol - Jung Se-Joo (PSH's brother)
Han Bo-Reum - Ko Yoo-ra (HB's 2nd wife)
Park Hoon - Cha Hyung - seok
Kim Eui Sung - Cha Byung Jun
Lee Hakju - Kim Sang Bum
Cr: Asianwiki
Teasers
NOTE: Post will be updated as more information surfaces. Kindly follow this thread for the daily updates. Thanks, Chingus!