KBS2 Presents...
Korean Remake of "SUITS"... (슈츠)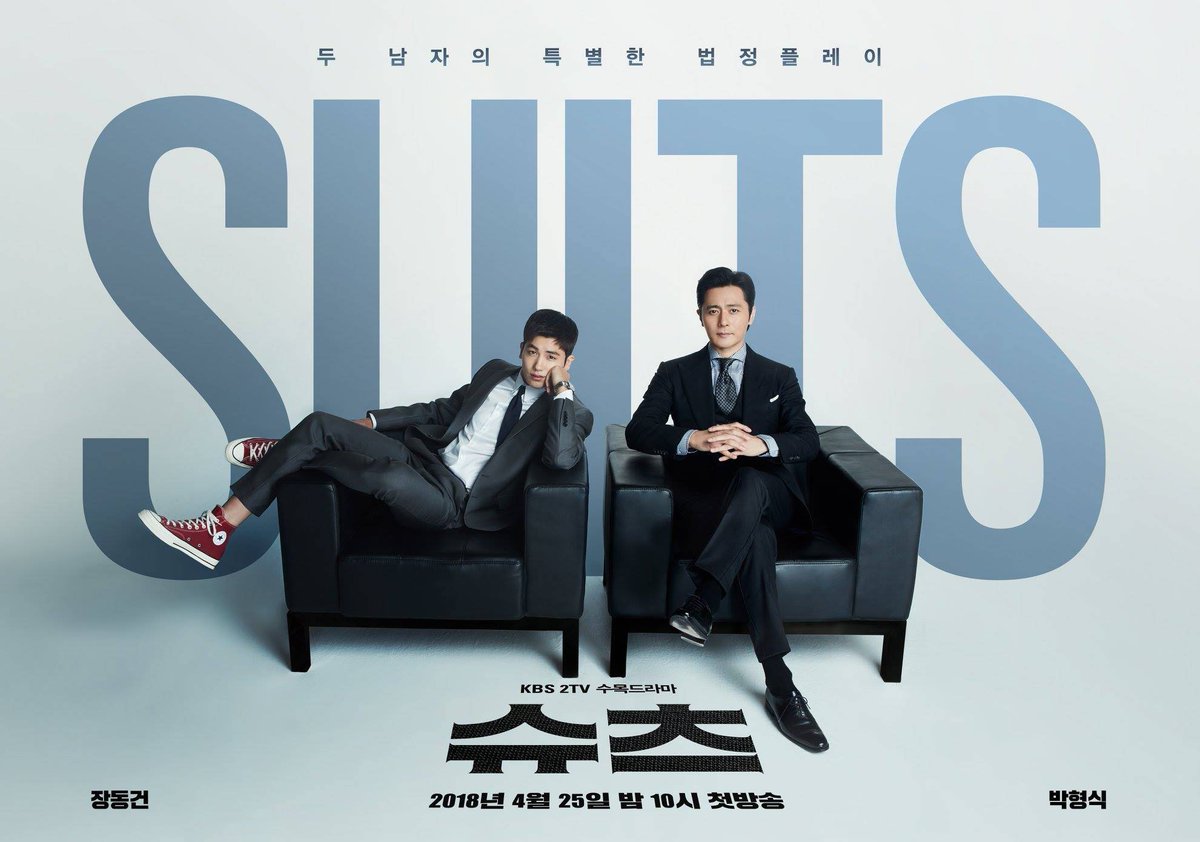 Profile
Drama: Suits
Revised romanization:Shootseu
Hangul: 슈츠
Director: Kim Jin-Woo
Writer: Kim Jung-Min
Network: KBS2
Episodes: 16
Release Date: April 25th, 2018 -- June 14th, 2018
Runtime: 10 PM - 11:10 PM (70 minutes)
Language: Korean
Country: South Korea
Notes
Takes over the KBS2 Wed. & Thu. 22:

00 time

slot previously occupied by "Queen of Mystery 2" and followed by "Your House Helper"

June,

2018.

Drama series is a remake of the U.S. television series "Suits" that aired on cable network

USA

from 2011.

First still images from KBS2 drama series "Suits."
Plot & Description
Choi Kyung-Seo (Jang Dong-Gun) is a legendary lawyer at the top law firm in South Korea. He has charisma and an attractive appearance. He hires Go Yeon-Woo (Park Hyung-Sik) as a rookie lawyer for the law firm. Go Yeon-Woo has

an excellent

memory

.

.

(source)
Cast
Jang Dong-Gun - Choi Kang-Seok
Park Hyung-Sik - Go Yeon-Woo
Chae Jung-An - Hong Da-Ham
Ko Sung-Hee - Kim Ji-Na
Choi Gwi-Hwa - Chae Geun-Sik
Lee Sang-Yi - Cheol-Soon
Lee Si-Won - Se-hee
Jin Hee-Kyung - Kang Ha-Yeon
Hwang Tae-Gwang - Lawyer Hwang
BewhY - rapper (cameo)
Cr: Asianwiki
Teasers
NOTE: Post will be updated as more information surfaces. Kindly follow this thread for the daily updates.
Thanks, Chingus!