Guess who's back? Us, from our hibernation.
Welcome to a long overdue OH! Press update. Get your (spiked) hot chocolate and settle in.
There's something here for everyone...just on the mere basis that it's been way too long since we posted one of these. Go figure.
espressOH! is nothing but OH!Pressors casually writing about random stuffs.
Sometimes we want to shit on stuffs. Sometimes we want to be laid-back too.
Well, whatever it is, have fun reading, or not~
Male Artists on THE UNI+ to Look Out For! by SLY
Help these survival show contestants survive, pls.
Review: Pop Team Epic Episode 1 by Rinne
Um, let's just say that our fearless leader had quite the experience.
And she has a few recommendations as to how this anime is best watched.
Review: Violet Evergarden Episode 1 by Rinne
It's an anime for Instagram. Complete with a blur and filter.
But is it a faithful adaptation of the light novel?
Review: Koi Wa Ameagari No You Ni Episode 1 by Rinne
This may be the best anime you're not watching. Or maybe it's just all beauty, no substance.
What does Rinne think?
Review: Death March Kara Hajimaru Isekai Episode 1 by Rinne
A programmer wakes up to discover that he has found himself in an RPG.
We've all dreamed of it before, but is this fantasy worth the watch?
Review: Darling in the FranXX Episode 1 by Rinne
One of the years most hyped animes takes a glimpse into a dystopian future.
But was it really worth all that hype? Mistress coordinator returns with her input.
Male Idols Who Can Sport Any Hair Color! by SLY
A study in aesthetics, for the shallow person in us all.
Interview: Make It Trend with HashTag by J.ANA
The brainchild of a former member of Baby V.O.X., HashTag is ready to take the industry by storm.
Check out our exclusive interview with HashTag here!
The Power of THREE!: New Generation Girl Group Main Vocalist Trios That Will Blow Your Scalp Away by SLY
We're all ready to be dragged by talent, right? Right. Welcome to the new gen trend: the vocal trio.
Eight K-Pop Christmas Songs to Chill with This Coming Christmas Season by SLY
I mean...it'll apply next Christmas? Or maybe you listen to Christmas music all year round.
Christmas Special: 12 Days of K-Christmas by SLY
A Christmas gift, from us to you. You're welcome.
Recap 2017: Amazing Girl Groups That Bid Us Goodbye by SLY
We lost so many icons on our way through 2017.
As Boyz II Men once said, it's so hard to say goodbye to yesterday...
10 Years Later: Where Are They Now? by krusty95
Sigh, JYP's babies grow up so fast. Do you know what Sunmi, Jo Kwon, and Wooyoung have been up to lately?
Poet, Artist & In-Betweens by rich witch
Give it up for Morty, a member of our gfx team, for tackling her first article!
We lost an irreplaceable member of the industry last month, and we know that the wounds are still fresh.
Grief is a long process, and it shouldn't be rushed.
This is a piece of reassurance for whoever needs it. We're thinking of you.
Album Review: You & Me - KARD by Mogwai
KARD is back with another delve into the tropical house genre.
Album Review: Play - Super Junior by lipslocked✿
The industry legends return with their eighth studio album.
Single Review: The Little Match Girl - Wendy X Baek A Yeon by ladyandsansa
Two vocal powerhouses team up for an SM Station single.
Album Review: Moonrise - DAY6 by SLY
DAY6 wraps up their yearlong project with a compilation album.
Single Review: Charm of Life - Heechul, Shindong, Eunhyuk & Solar by lipslocked✿
SM Station treats us to an odd pairing for a fun hip-hop number.
Album Review: This Christmas — Winter is Coming - Taeyeon by coconut water
Taeyeon's newest offering is a timely holiday album.
Album Review: Full Moon - EXID by Wasta
With their latest mini album, EXID lets its individual members shine.
Album Review: Ego - B.A.P by coconut water
B.A.P goes back to basics with its final single album of the year.
Album Review: Top Seed - Infinite by black_miri
Infinite stays true to their signature sound with a journey through several genres.
Album Review: Re:Montage - Block B by coconut water
Block B shows its softer side in its repackage album.
Pre-Debut Album Review: Mixtape - Stray Kids by choiyujins
JYP's newest boy group gives a taste of what's to come.
Album Review: Offset - Chungha by fallingslowly
The smash rookie soloist returns with her sophomore venture.
Take some time to review who's run away with the crown on the OH! Chart during these past couple months!
Week 30: Debutants Challenge for Crown
Week 32: Girl Group Takes Charge
Week 34: Soloist Stars on Debut
Week 35: Triple Crown Winner Returns
Week 36: Fans Pay Respect to Late Idol
Week 37: Return of Dominant Group
by krusty95
Classroom of the Elite, Volume 3: Chapter 1, Part 2 by tokpopandbeyond
Classroom of the Elite, Volume 3: Chapter 1, Part 3(a) by tokpopandbeyond
Classroom of the Elite, Volume 3: Chapter 1, Part 3(b) by black_miri
Classroom of the Elite, Volume 3: Chapter 1, Part 4 by tokpopandbeyond
Classroom of the Elite, Volume 3: Chapter 1, Part 5 by tokpopandbeyond
Classroom of the Elite, Volume 3: Chapter 1, Part 6 by /masayume/
Classroom of the Elite, Volume 3: Chapter 1, Part 7 by tokpopandbeyond
Classroom of the Elite, Volume 3: Chapter 1, Part 8(a) by tokpopandbeyond
Classroom of the Elite, Volume 3: Chapter 1, Part 8(b) by /masayume/
Classroom of the Elite, Volume 3: Chapter 2, Introduction by tokpopandbeyond
The adventures continue, courtesy of our superhero Japanese translators!
Single Review: GIRLS GONE WILD - BANANALEMON by Sakura Harano
The cool girls of J-Pop experiment with EDM.
Interview: Sing Your Soul with Filipino J-Pop Singer Beverly by Sakura Harano
A stunning vocalist who always dreamed of visiting Japan gets to live there — and pursue a J-Pop career.
We have an exclusive interview with Beverly! Check it out here.
Single Reviews: Here You Are & You Don't Go - Super Junior D&E by lipslocked✿
Suju's subunit brings a Los Angeles flair to this set of Japanese singles.
Sakura's Picks: Best Anime Series of 2017 by Sakura Harano
Let's take a stroll down memory lane, shall we?
Movie Review: Take Me to the Moon by lipslocked✿
Has someone finally come up with a refreshing take on the go-back-in-time-to-prevent-a-tragedy trope?
Gotta read and find out!
Alright, dassit.
This took approximately 84 years to compile. Pls read a couple things in honor of my efforts.
Plus, I'm the new kid. Everyone wants to be nice to the new kid. (✿◠‿◠)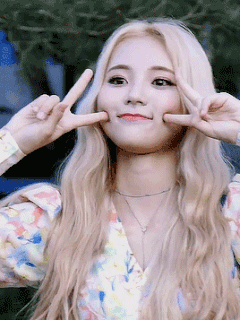 If you have any questions, article ideas, or general suggestions weighing on your heart, please feel free to post in our designated thread!
Follow us on Twitter, Facebook, and Instagram to keep up with the Kardashians the coolest staff team on OH.
You can check out our previous recaps here:
Update 1 | Update 2 | Update 3 | Update 4 | Update 5 | Update 6
Update 7 | Update 8 | Update 9 | Update 10 | Update 11