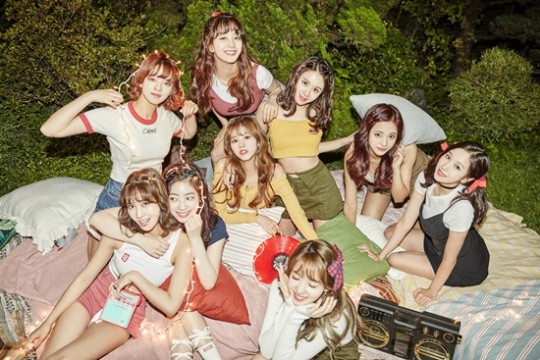 Girl group Twice did it again.
On 12th morning, Twice repackage album 'Merry & Happy' title track 'Heart Shaker' reached top on 7 real time charts.
Including Hongkong, Singapore, Thailand it's no.1 on 9 different countries iTunes and Twice's carol 'Merry & Happy' is no.2 on 5 different countries iTunes including Hongkong and Singapore.
Twice released 'Knock Knock', 'Signal', 'Likey' this year, working hard and received a lot of love. Dominantly toping online digital chart is an of course, they also sold 1M physically, proudly keeping the dignity of 'Top girl group'.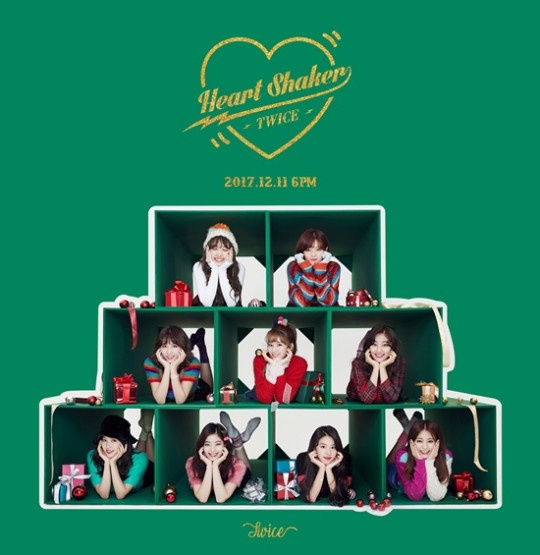 Debuting on 2015 with 'LOA' within 2 years with 'CU', 'TT', 'Knock Knock', 'Signal', 'Likey', 'Heart Shaker' they've 7 continuous hits writing new history of girl group.
Last May 'TT' got 200M views making it the first female K-Pop song to do it, and with 'CU' and 'LOA' they now have 3MVs with 200M views.
'Likey' set the record for fastest female K-Pop MV to get 100M views. Making Twice have 6 MVs with over 100M views.
This time they're also predicted to succeed again, but as expected 'Heart Shaker' is about to make records. This is the reason no one can refute Twice as 'Top Girl Group'.
[+165] [-06] Teudoongideul let's hit daebak with 'Heart Shaker' and end every promotion this year well~~
[+160] [-04] Personally I think Twice really think about their fans and are humble too which is why they're top girl group
[+133] [-05] Just daebak big daebak
[+114] [-04] As expected of Twice
[+113] [-06] Twice let's only walk on flower path