My Mister
(also known as 'My Ajusshi')
Revised Romanization: Naui Ajussi
Hangul: 나의 아저씨
Director: Kim Won Suk
Writer: Park Hae Young
Network: tvN
Episodes: 16
Release Date: March 21, 2018
Runtime: Wednesday & Thursday 21:30
Language: Korean
Country: South Korea
Watch with English Subs: DramaFever
(if you are region locked, PM me for other sites)
Cast
Main Cast
Lee Sun Kyun as Park Dong Hoon
Lee Ji Eun (IU) as Lee Ji An
Dong Hoon's Family
Go Doo Shim as Byun Yo Soon (Dong Hoon's mother)
Park Ho San as Park Sang Hoon (Dong Hoon's older brother)
Song Jae Byuk as Park Gi Hoon (Dong Hoon's younger brother)
Lee Ji Ah as Kang Yoon Hee (Dong Hoon's wife)
Jung Young Joo as Jo Ae Ryun (Sang Hoon's wife)
??? as Ji Suk (Dong Hoon and Yoon Hee's son)
Ji An's Family
Son Sook as Bong Ae (Ji An's grandmother)
Other people around Ji An
Jang Ki Yong as Lee Gwang Il
Ahn Seung Kyoon as Song Ki Bum (Ji An's friend)
Lee Young Suk as Chun Dae
People at the company
Kim Young Min as Do Joon Young (CEO)
Shin Goo as President Jang
Jun Gook Hwan as Managing Director Wang
Jung Hae Kyun as Executive Director Park
Jung Jae Sung as Executive Director Yoon
Others
Kwon Nara as Choi Yoo Ra
Park Hae Joon as Gyum Duk (Dong Hoon's friend)
Oh Na Ra as Jung Hee (Owner of Jung Hee's bar)
Hong In as Jong Soo (Gwang Il's gang mate)
Plot
A man (Lee Sun-Kyun) in his 40's withstands the weight of life. A woman (Lee Ji Eun) in her 20's goes through different experiences, but also withstands the weight of her life. The man and woman get together to help each other.
Park Dong Hoon - Starring Lee Sun Kyun
Park Dong Hoon is the second oldest of the three brothers. He works as an engineer at an architectural firm and always has a safety first approach to life. he is quiet and stoic, but also goes all in for the people he loves.
Lee Ji An - Starring Lee Ji Eun (IU)
Lee Ji An is a girl who puts her whole soul into enduring hardships. Staying with her ill grandmother since the age of 6, she did not have any dreams, plans or hopes and merely worked to pay off her debt, living day to day. Employed as a 3-month contract worker, she is takes with finding out Park Dong Hoon's weaknesses, but ends up learning to trust someone for the first time.
Park Sang Hoon - Starring Park Ho San
Park Sang Hoon is the oldest among the three siblings. He is a middle-aged man who was fired from his job and then ran two failing businesses, which ended up in him being chased out of his own home. Though he has to live under his mother's roof, he's a romanticist at heart who always thinks about ways to find happiness.
Park Ki Hoon - Starring Song Sae Byuk
Park Ki Hoon is the youngest among three siblings. He was once seen as a genius director because an independent film he shot, when he was twenty, was invited to the Cannes Film Festival. However, 20 years have passed since his glory days and he has yet to successfully launch his career as a movie director.
Preview / Teaser

Version 1
With English Subtitles


Version 2
With English Subtitles


'My Mister' Playlist on Youtube with Episodes Highlights, Episode Previews, Teasers and Interviews


Posters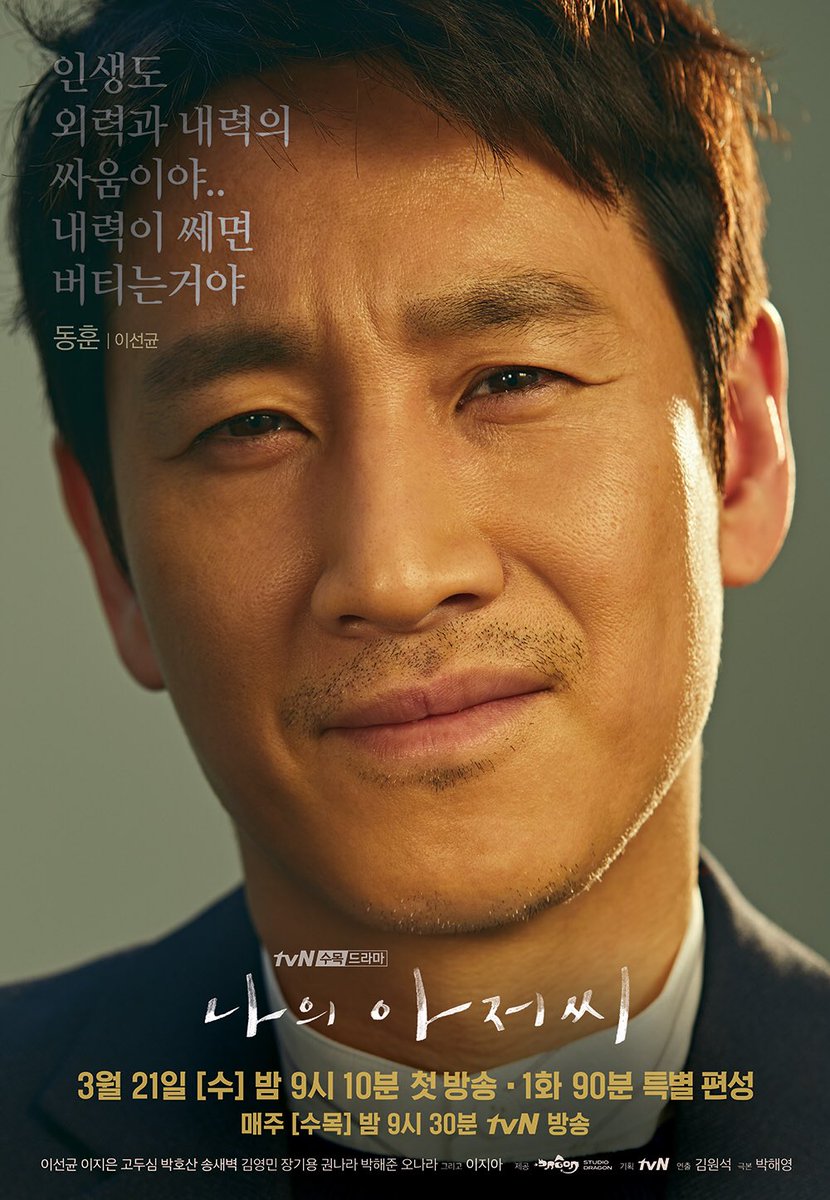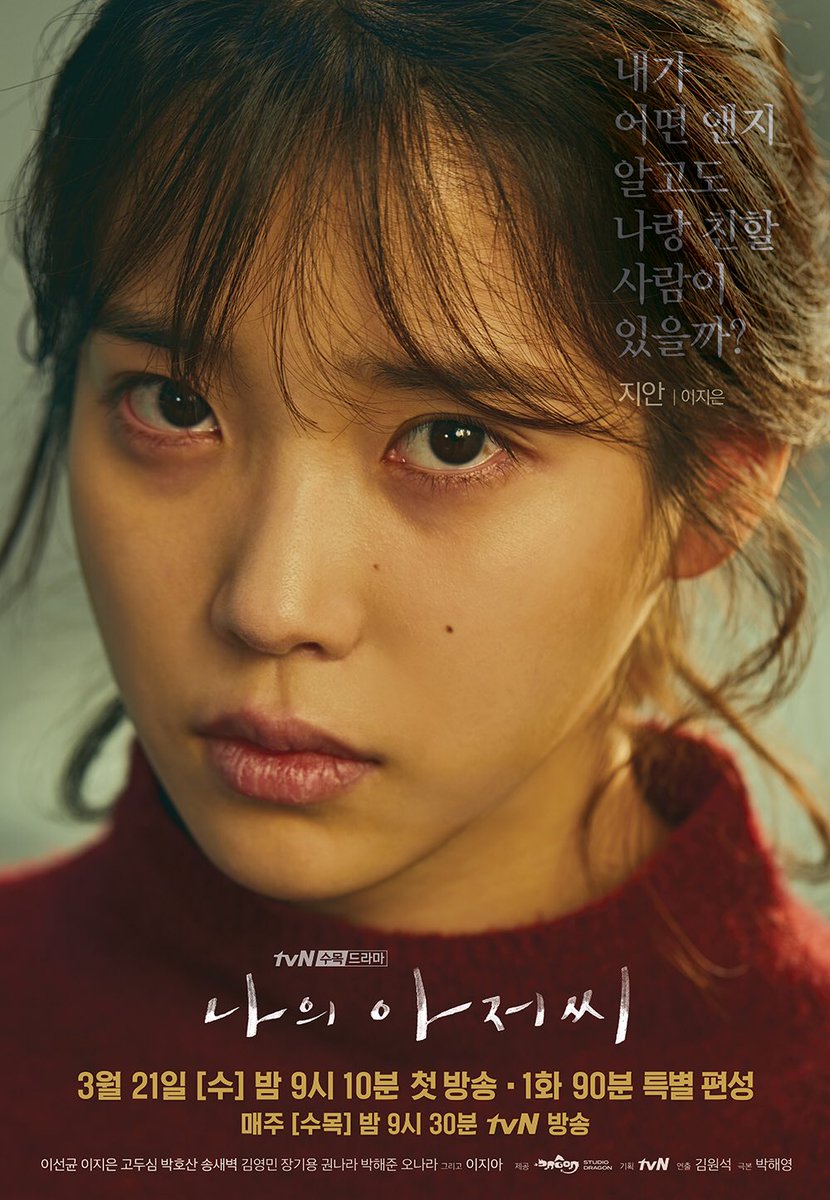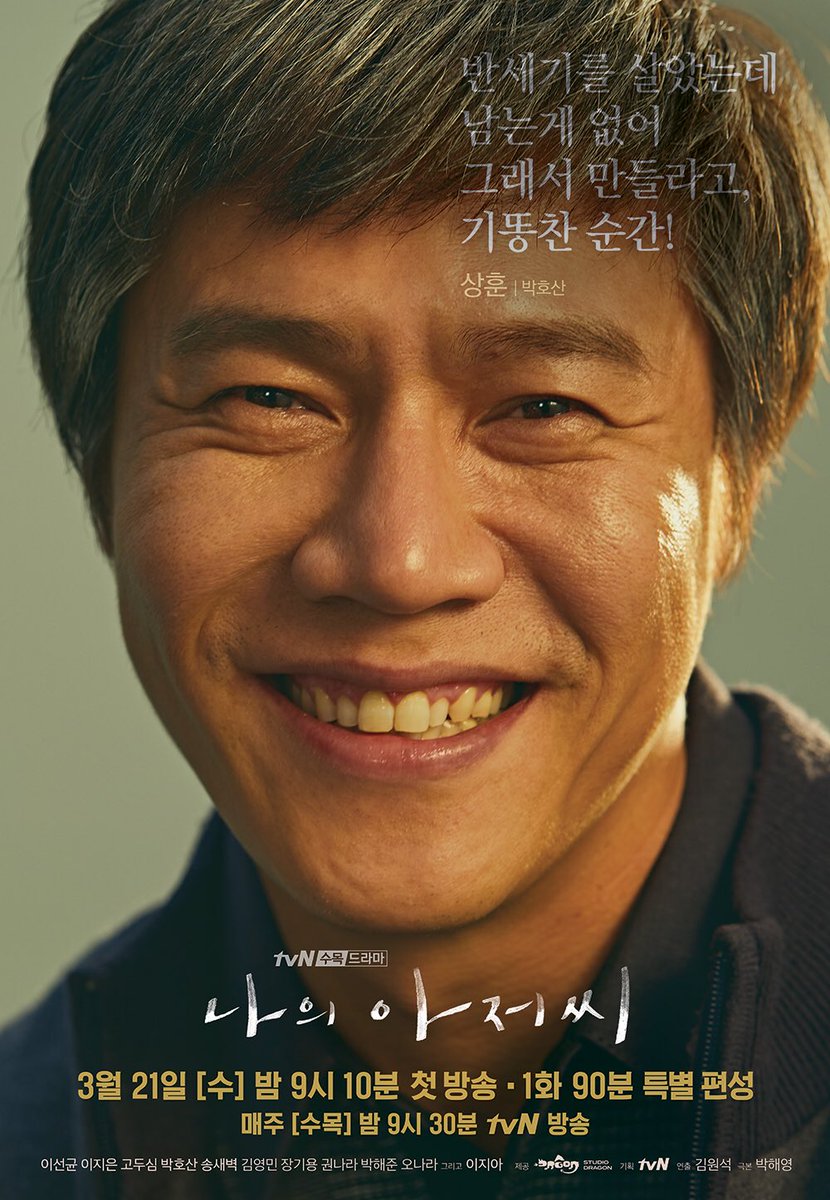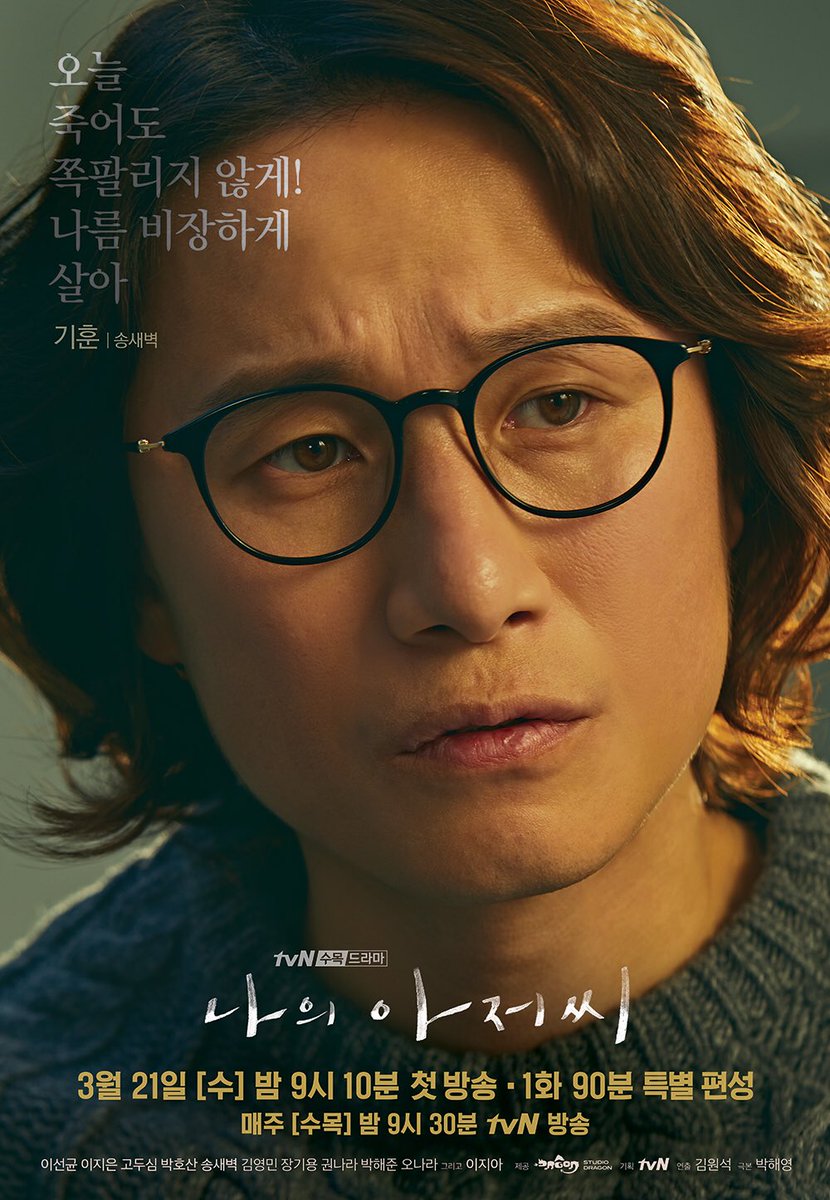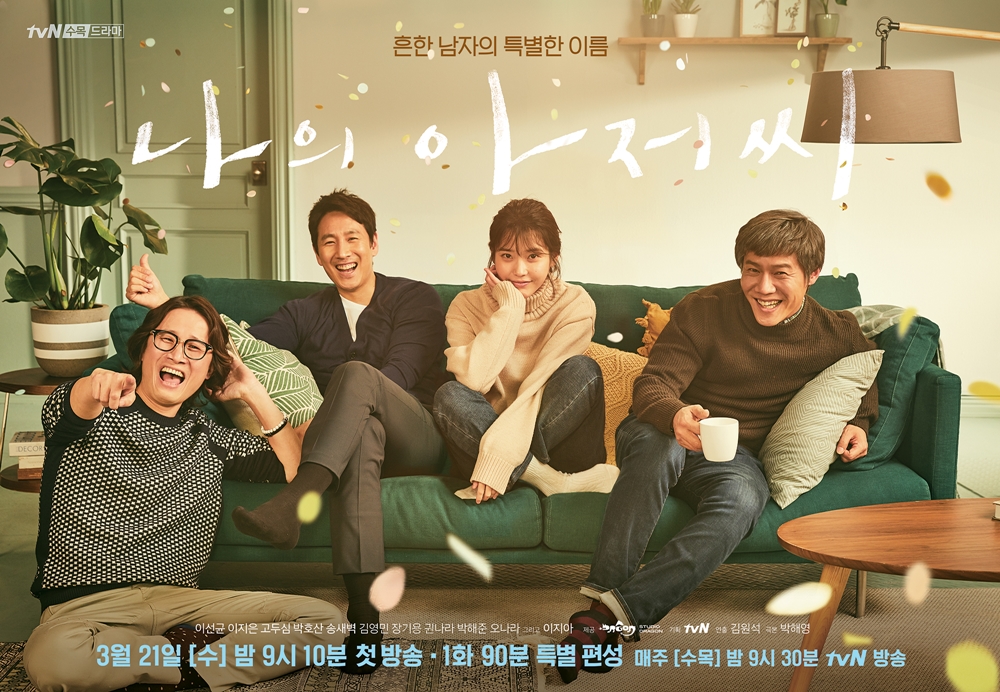 OST
Lee Hee Moon (이희문) - That Man (그 사나이)
Sondia - Adult (어른)
(MV)
Jung Seung Hwan (정승환) - An Ordinary Day (보통의 하루)
(MV)
Jehwi (제휘) - Dear Moon
Go Woo Rim (고우림) - A Million Roses (백만송이 장미)
O.WHEN (오왠) - There's a Rainbow (무지개는 있다) Acoustic ver.
Vincent Blue / Kim Min Seung (김민승) - There's a Rainbow (무지개는 있다) Band ver.
Kwak Jin Eon (곽진언) - Reflection in my Mind (내 마음에 비친 내 모습)
Ji Sun (지선) - Forest (숲)
Ratings
In GREEN the highest rating of 'My Mister'.
In RED the lowest rating for 'My Mister'.
Sources

'My Mister' Official Site
Asian Wiki - 'My Mister'
@CJnDrama
@4seasonswithIU
@IUteamstarcandy
@IUmushimushi
Nielsen Korea
TNmS Media