Luhan announced today on his private weibo account that he is dating actress Guan Xiaotong
:
Luhan posted, "Hello everyone, I am introducing my girlfriend," and tagged Guan Xiao Tong's account.
Guan Xiao Tong also responded to Luhan's post with a heart and "Aiya, so awesome!"
I´ve wished for Luhan to find a girlfriend for the longest time, especially after his statement at new years:
And therefore, though I basically knew nothing about Guan Xiaotong, other than the fact that she is the lead actress in the drama Luhan just finished filming (Sweet punch), I was very happy at the news
.
Here they are filming:
I seriously did not expect it though. I didn´t feel any of those wibes in Luhan´s birthday message to her:
170917 Luhan Weibo Update: Wishing Senior Fang Yu @Guan Xiaotong a happy 20th birthday!
170917 Guan Xiaotong commented: Thank you junior. Remember to practice boxing
When I started investigating a bit I realized that Luhan and Xiaotong had interactions before:
She´s been on running man (in the first episode of season 5) where, though they weren´t in the same team, they still had a few interactions: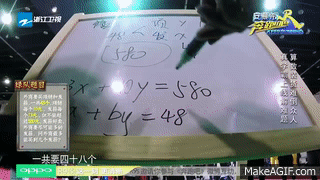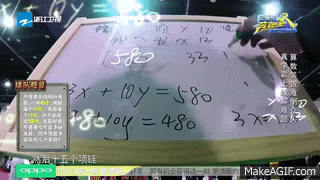 Xiaotong helped Luhan´s team solve a math equation ( that high five was really cute)
From watching this episode I found out that Guan Xiaotong is very smart and good at solving riddles (which if you are a fan of Luhan you would know why I find this trait similar to him) and that she might like ultraman , and if that´s so, isn´t she a good match to Luhan (who really likes Ironman)? Or am I reaching?
I´m just so happy over this couple!
So in conclusion, this thread will be for the two of them, Luhan and Guan Xiotong. I don´t know how private the two of them will be in their relationship – if there will be a lot to post here – but I just want a place to appreciate the new couple, they´re really cute together don´t you think?