Manhole: Pil from Wonderland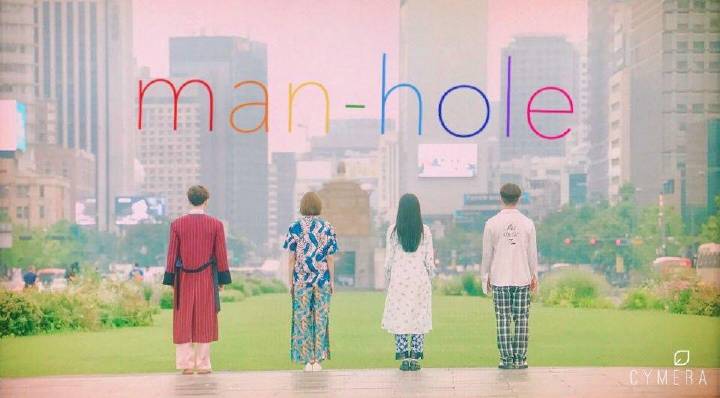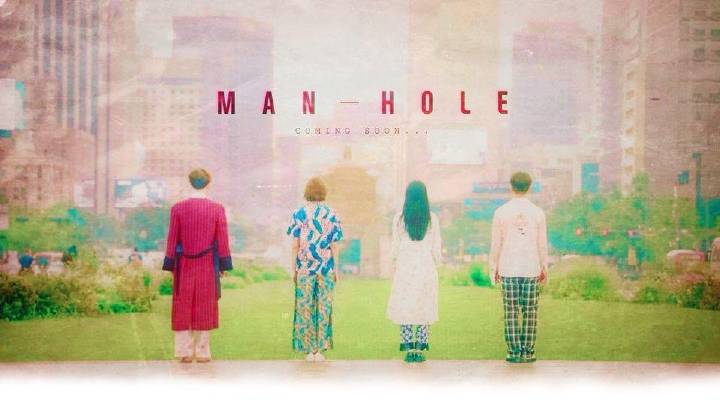 *Official Poster*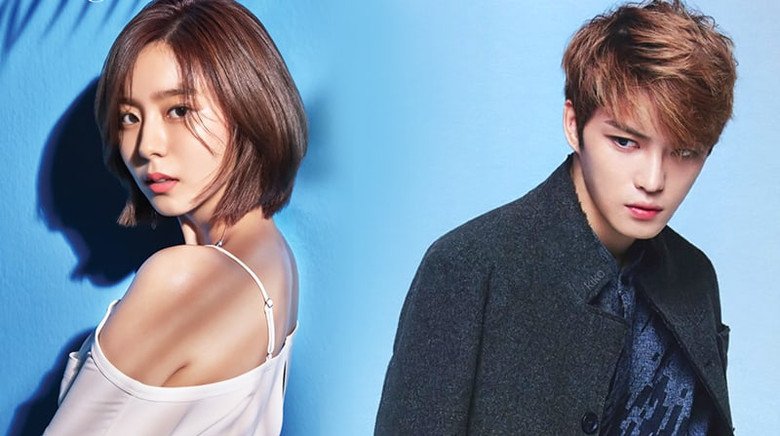 *Fanmade Poster*
Profile
§ Drama: Manhole: Pil from Wonderland (English title)
§ Revised romanization: Maenhol
§ Hangul: 맨홀
§ Genre: Fantasy, Comedy, Romance.
§ Director: Park Man-Young. (Love and Secret, All About Marriage)
§ Writer: Lee Jae-Gon. (Special Affairs Team TEN, TEN 2)
§ Network: KBS2
§ Episodes:16
§ Release Date: August 9, 2017 --
§ Runtime: Weds. & Thurs. 22:00
§ Language: Korean
§ Country: South Korea
Cast:
§ Kim Jaejoong - Bong Pil
§ Uee - Kang Soo Jin
§ Baro - Jo Seoktae
§ Jung Hyeseong - Oh Jinsuk
Extended Cast:
- Kim Minji
- Jang Mi Kwan
- Seo-Young
- Joo Jin Moo
- Kim Hye Ok
- Seo Hyun Chul
- Lee Yeon Kyung
- Kang Hong Suk
- Lee Sang Lee
Plot:
Bong Pil has been preparing for his civil servant exam for the past 3 years, but he is not enthusiastic about his studies. He wanders around neighborhoods. He travels between the past and present to prevent a wedding that will be held one week later.
Bong Pil goes back and forth between high school days and present time as he tries to confess his love to Sujin.
Trailer: Teaser 1
PPAP Manhole Cast Ver.
Teaser 2
Character Chart: (Upcoming)
Character Descriptions:
Kim Jaejoong as Bong Pil:
Who's the leader in a group of five individuals whose stories will be told throughout the drama.
Bong-pil is the only child of a retired postal worker, in the third generation of only sons. He had to take the college entrance exam three times before passing and enrolling into university, and after graduation, he spent three years doing nothing, and now he's on his third try "studying" for the civil servant exam. There was a brief stint where he started a cafe business, using the financial support of his father who had to go back to his post office job post-retirement in order to pay for the loan needed for his son's startup capital.
However, within three months of opening, Bong-pil's cafe went out of business. Now he lives a parasitic existence off the people around him, especially his parents who barely got him to agree to a humiliating promise to study for the civil servant exam. Known as the neighborhood bum, he's set up a base camp at the local study hall, always going around in comfortable sweats.
Uee as Kang Soo-Jin:
She is Bong Pil's best friend who has been his next door neighbor for 18 years. She is the love of his live. Though her wedding date has been set, she gets swayed at Bong Pil's pure love.
Baro as Jo Seok Tae:
Jo Seok Tae thinks he is Bong Pil's friend but Bong Pil considers him his subordinate. They have a weird history, because when they were younger, Jo SeokTaek confessed to a girl that Bong Pil liked, and was beaten in the middle of the night for it. And Jo SeokTaek character is the type of person who is timid but holds a grudge for a long time.
Jung Hye Sung as Oh Jinsuk: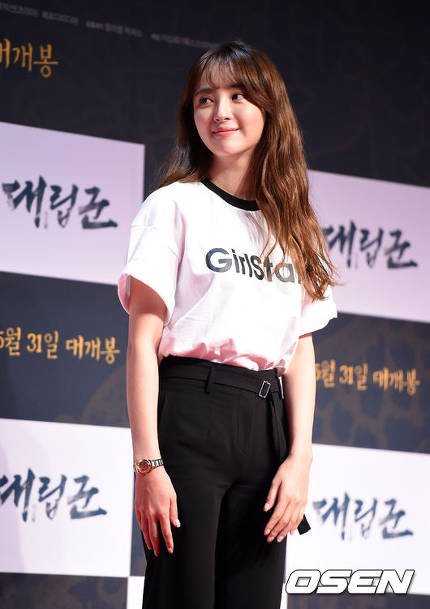 Sujin's best friend, who is aware of Bong Pil's love for Sujin.
Jang Mi Kwan as Kang Jaehyun: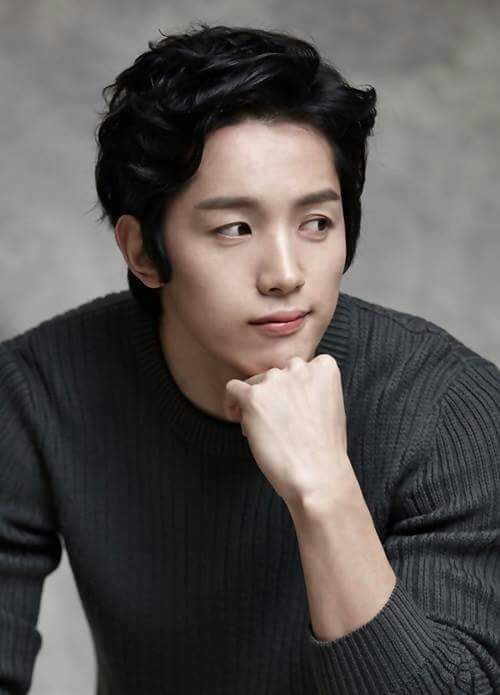 A gentle and handsome pharmacist in town. He earns the highest income and possesses all the admirable charms. Simply, the subject of envy among his peers. Especially, the unemployed Bong Pil is suspicious and jealous of him, since he is Sujin's fiancé.
Kim Minji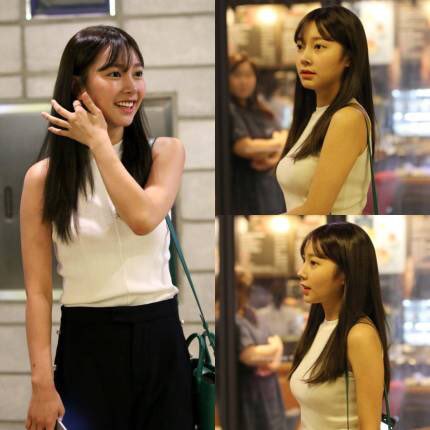 As one of Bong Pil's best friends. They will be squabbling all the time.
Episode Links: (Upcoming)
https://www.viki.com...from-wonderland
Notes:
-Takes over the KBS2 Wed. & Thu. 22:00 time slot previously occupied by "Queen For Seven Days."
-Kim Jae-Joong acts for the first time since he was discharged from the South Korean military on December 30, 2016.
-UEE recently rejected KBS weekend drama My Golden life starring Park Si Hoo. Last project was Night Light.
- Manhole will be JaeJoong 2nd time travel drama after Dr.Jin. though he is not the one time travelled in Dr.Jin.
- B1A4 Baro last drama was KBS Master: God of Noodles 마스터국수의신. He acted the young character of male lead.
- Manhole will be Jung Hye Sung's 3rd KBS drama in a row after Moonlight Drawn by Clouds & Chief Kim.
- Jang Mi Kwan very memorable character in his 1st drama as the masked kidnapper in Strong Woman Do Bong Soon.
Sources & Cr: Dramabeans; AsianWiki; Viki.com; crystalmoon0213; Manhole_KBS.
*Post will be updated constantly
*Please follow this thread