Translator: jonjon @ Onehallyu.com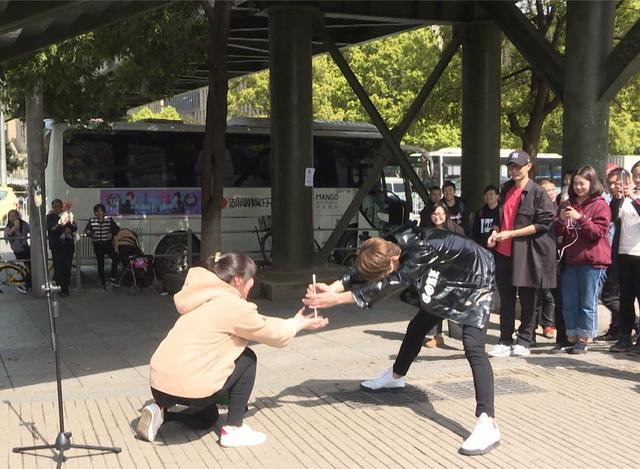 A few days ago, a photo of a female fan kneeling on one leg to Bai Jingting went viral on the internet. In the photo, the girl was on her knees while Bai Jingting was bowing 90 degrees towards the fan. The position looked like the girl was "proposing" to Bai Jingting. The moment the photo was exposed, netizens left comments such as "Is this a proposal to Bai?!", "What is Bai Jingting doing with that girl, take back your hand immediately!", "Where is Bai? I want to go too!"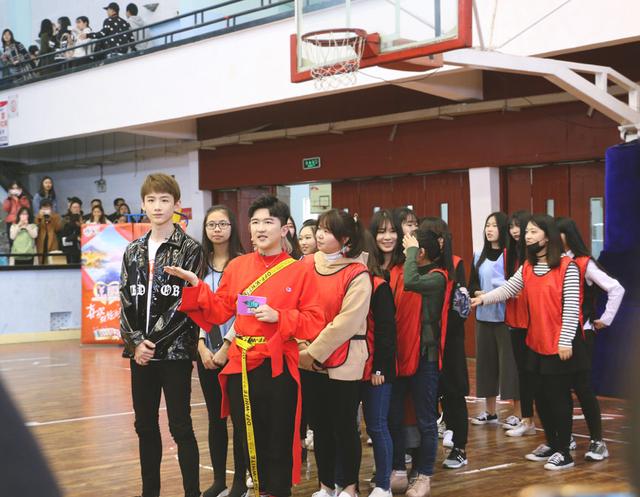 It was understood that the picture was taken on the set of a fan interaction show "See you on Monday 3". The show is jointly created by Southern Metropolis Entertainment, Mango Entertainment, and Tencent Entertainment. On the day of recording, Bai Jingting was at Changsha University asking passerbys to complete game challenges. Passerbys who succeed in the challenges may follow Bai Jingting to the gymnasium to participate in the final recording. There were many people who participated in the interaction and the atmosphere was extremely high. The female fan in the photo was one of those who participated in the games. But why was there a scene of the girl going on her knees, was it really a "proposal" to Bai Jingting? This question will only be answered when the show airs.
Fans who were on-site revealed that on the day of recording, the gymnasium was full of people and the atmosphere was active. Bai Jingting and the host, Zhang Dada, each led a team of fans and competed in games like "fat person jumping high", "go wriggle, caterpillar", etc. Fans who won received fanservice from Bai Jingting himself, some fans were even fed ice cream by Bai Jingting personally, etc.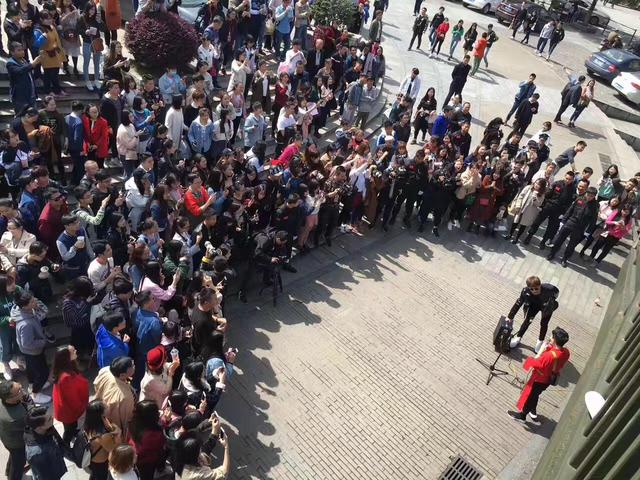 Even though Bai Jingting had a lot of experience in acting in youth drama and had many scenes where he had sweet interactions with the female lead, but in reality, he was famous for not knowing how to hit on girls and his straight forward personality. However, "See you on Monday 3" is a series that requires the celebrity to give a lot of fanservice to the fans. How will Bai Jingting interact with the fans on "See you on Monday 3"? Will he, for the first time, be "enlightened" in the ways of hitting on girls? This is something to look forward to.
According to official Weibo news, Bai Jingting's recording of "See you on Monday 3" will be aired on Tencent Channel on Monday, the rerun will be aired on Mango TV on Tuesday. What resulted in the photo of the kneeling? What kind of fanservice did Bai Jingting give out? Everything will be shown in the show.