[UPDATE]
Jessica - On Cloud Nine 1st Mini Concert Taiwan
Tickets will be on sale 11th June at 12PM
Concert: 29th July 2017 6PM
cr. https://www.facebook...93183880985714/
Hi Taiwanese golden stars, I'm Jessica. I'll be holding a mini concert on the 29th July. I've even specially prepared songs to perform. I hope you guys like it. I miss you guys. Do you miss me? With that, let's meet at TICC on 29th July. You have to attend it!
cr. trans sergeantashley
[INFO] Jessica "On Cloud Nine" Live in Japan:
- Osaka: 8.22
- Tokyo: 8.24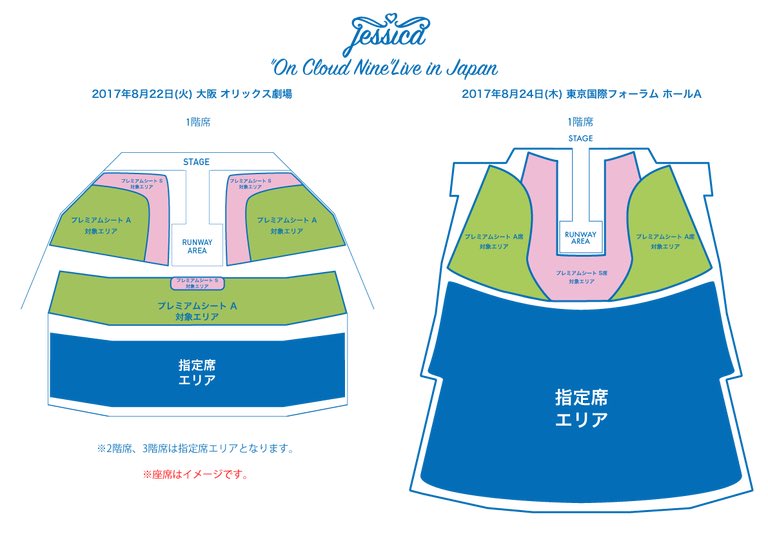 cr. https://jessica-japa.../06/03/post-92/
Jessica to celebrate 10th anniversary with a mini concert in Taiwan on July 29.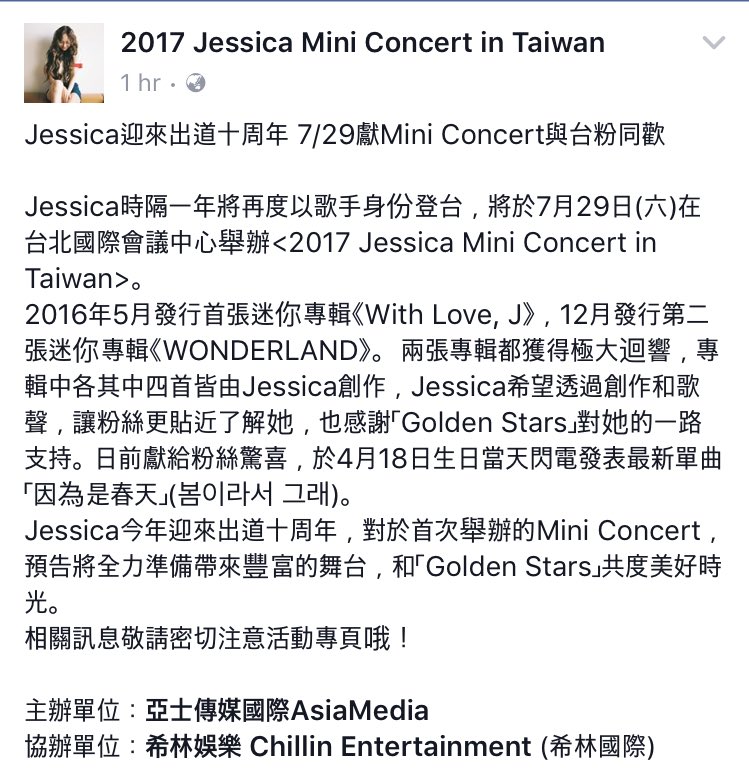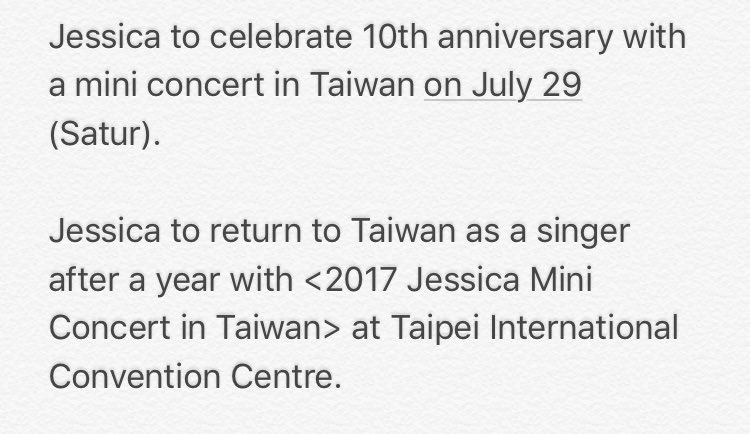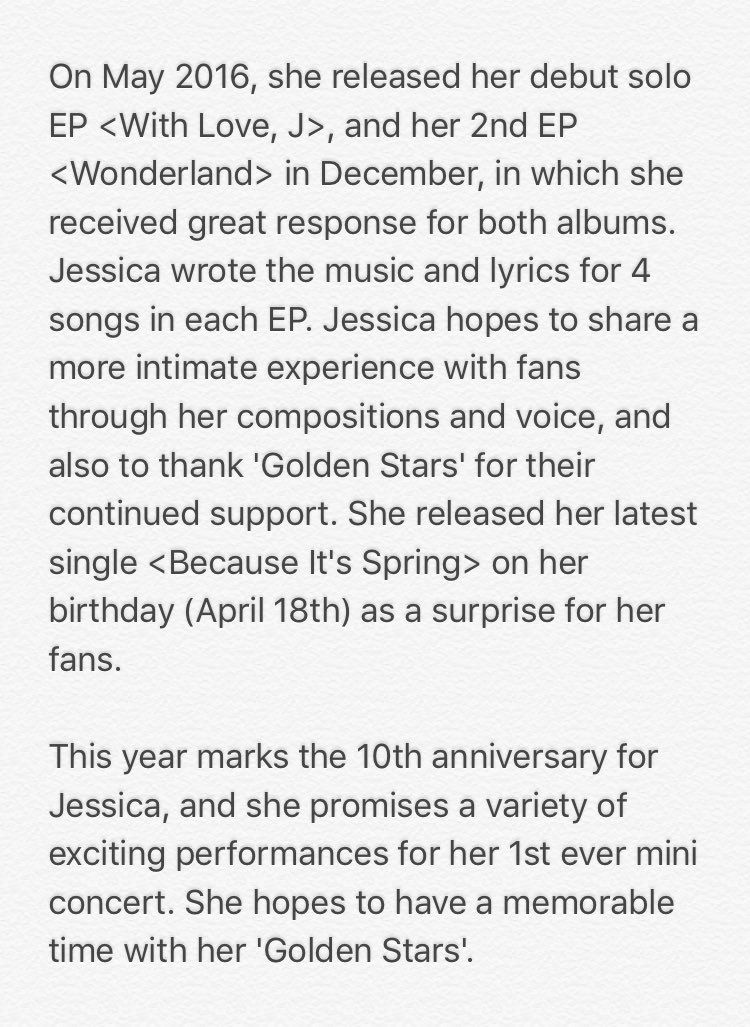 cr trans. hyori_sunie