Let's Make Tuna and Kimchi Fried Rice
Translated by: sunshinetrbl @ www.onehallyu.com
Article: http://pann.nate.com/talk/336753278#replyArea
Hello. I am Jachwinam. Today we will make something simple to make and eat: kimchi and tuna fried rice.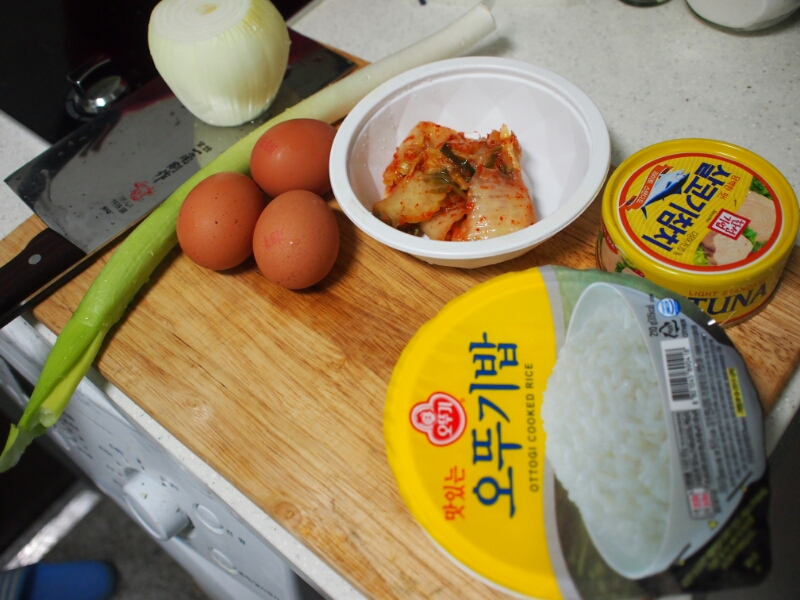 The ingredients are rice, tuna, eggs, kimchi, green onions, onions, garlic, and other seasonings.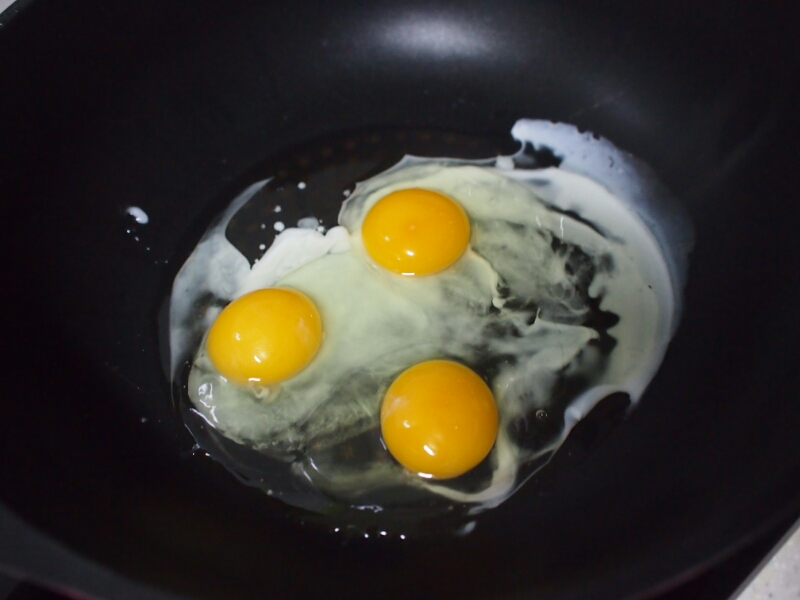 Scramble the eggs.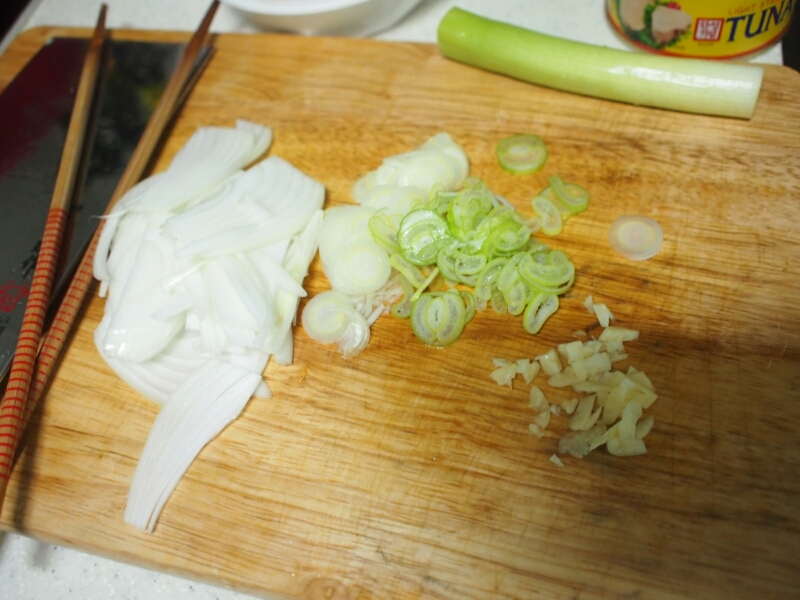 On the side cut the vegetables.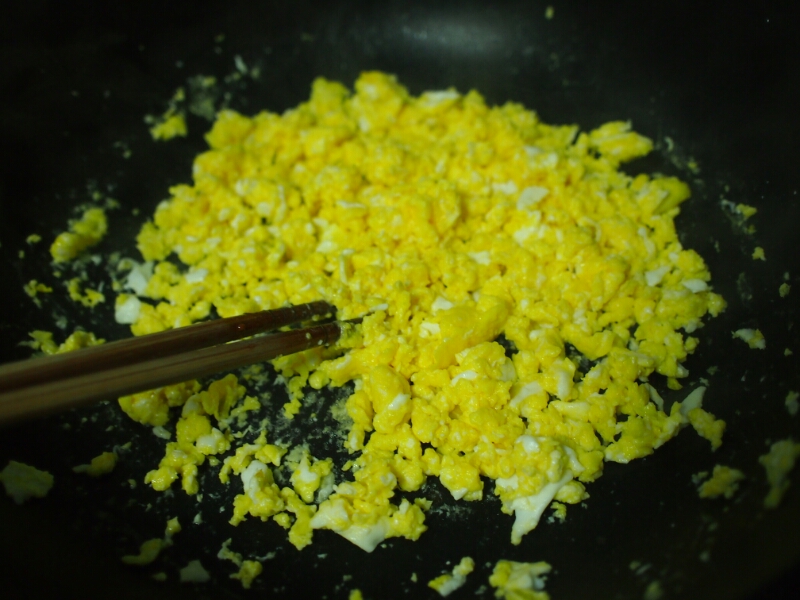 Completely scrambled.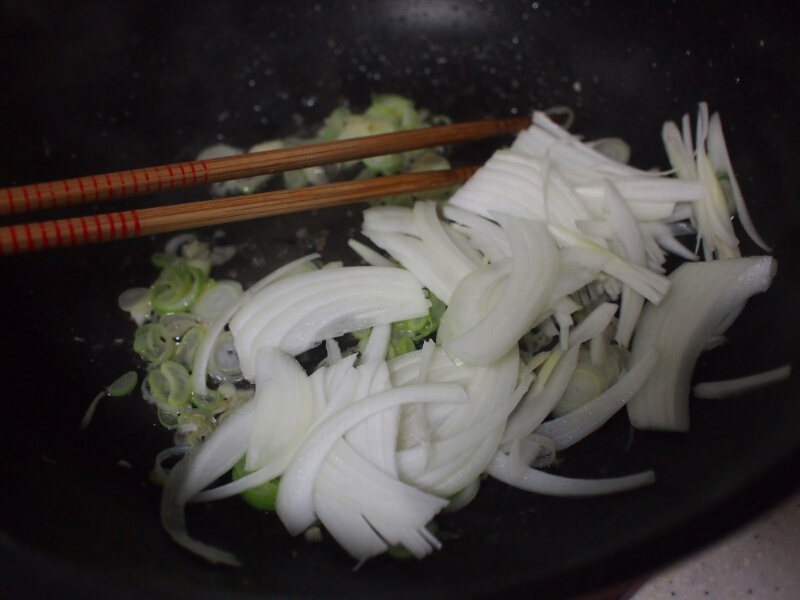 Since it's a hassle just keep the grease on the pan and fry the tuna, garlic, and onions.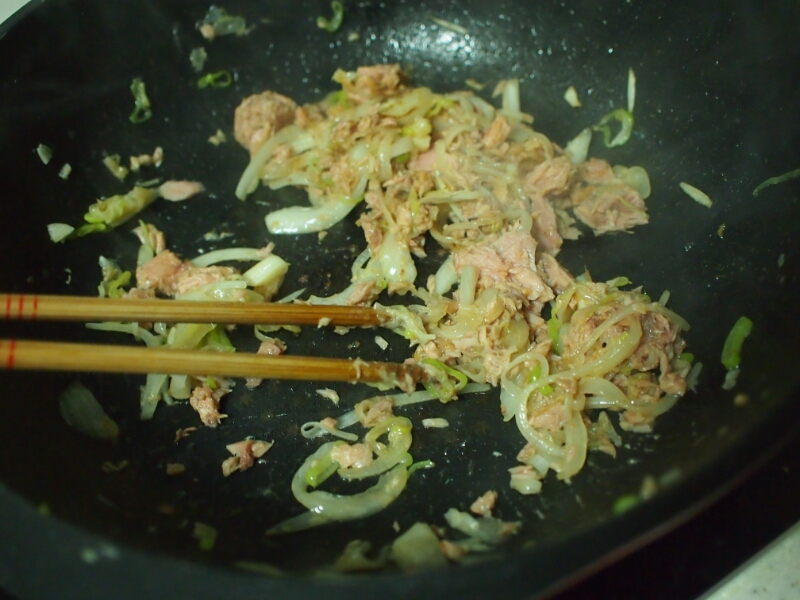 When the onions are done frying put in the tuna and fry it as well.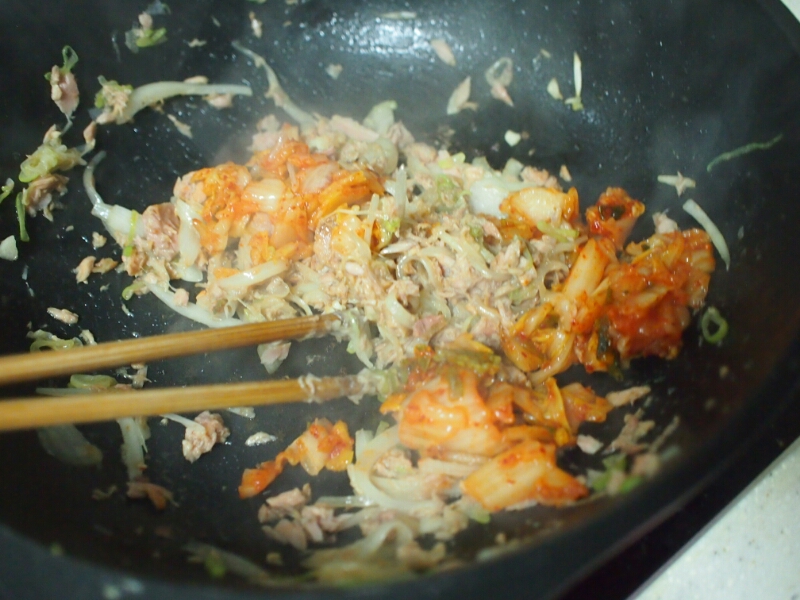 Put the kimchi in.
Put 2 spoons of pepper, 1 spoon of soy sauce, one spoon of sugar and cook it all.
Put in ½ a cup of water.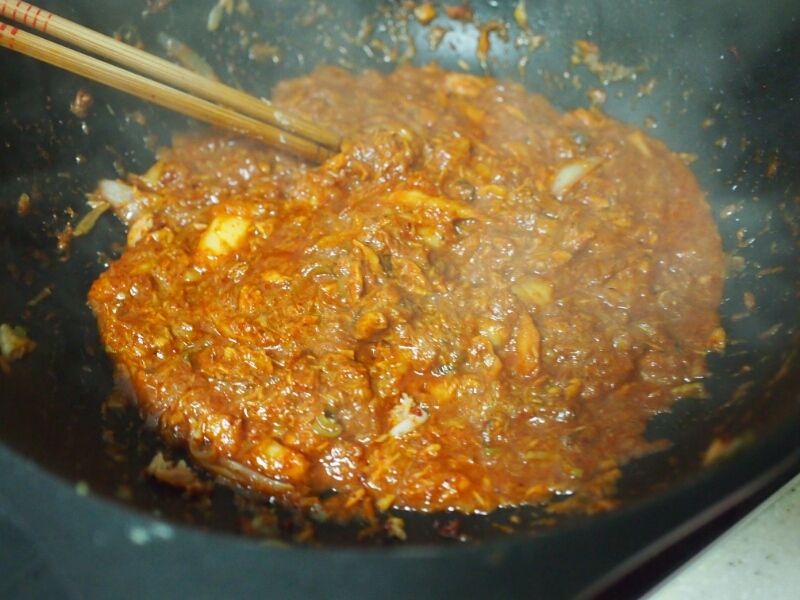 Mm....the visual……
Finish it off with salt and pepper and ½ a spoon of sesame oil.
Now eat.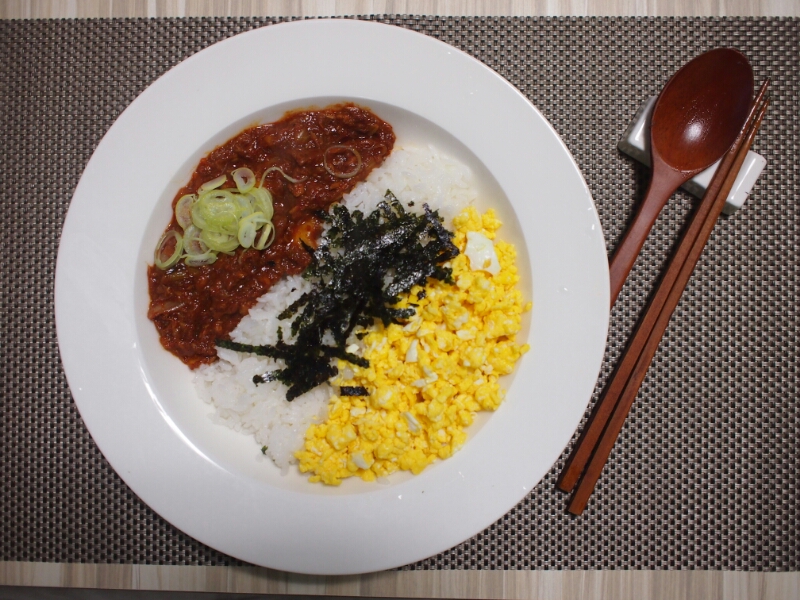 I handled the visuals quickly.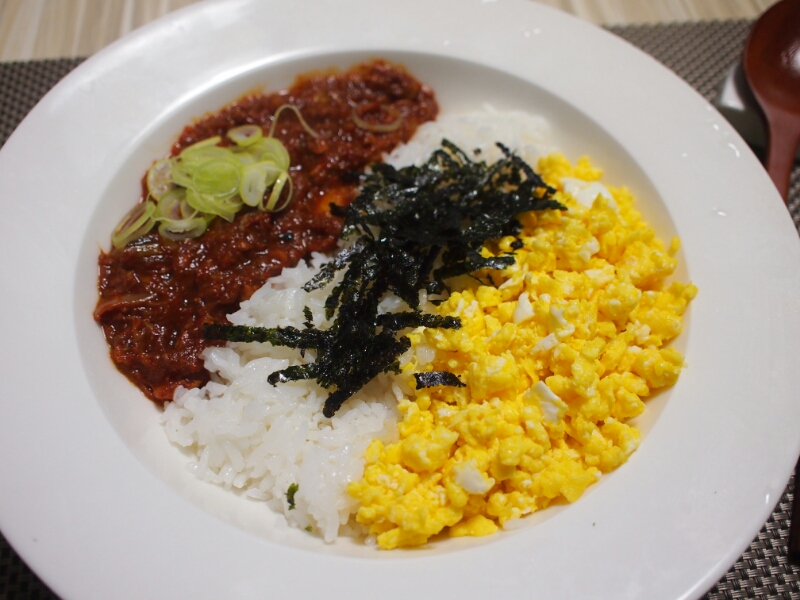 That way It looks appetizing. I put a bit of sesame oil, mix it in to eat it.
After you mix it, it will be a tasty meal.
Have a happy and tasty day again today!
119
5
[+2, -2] Add a bit of red pepper sauce and cook it, it'll be tastier.
[+2, -0] I'll follow this recipe, thank you!!!
EDIT: The literal/direct translation of 덮밥 is a bowl of rice served with toppings/sides on top.