Congrats to Vic's ep of Happy Camp reaching the highest ratings in 2017 so far.
Guests: Alec Su, Victoria Song Qian, Zhang Luyi. The national network ratings 2.24%, ratings share 7.47%; National network city rating of 2.47%, ratings share of 8.23%, ratings hit a new high!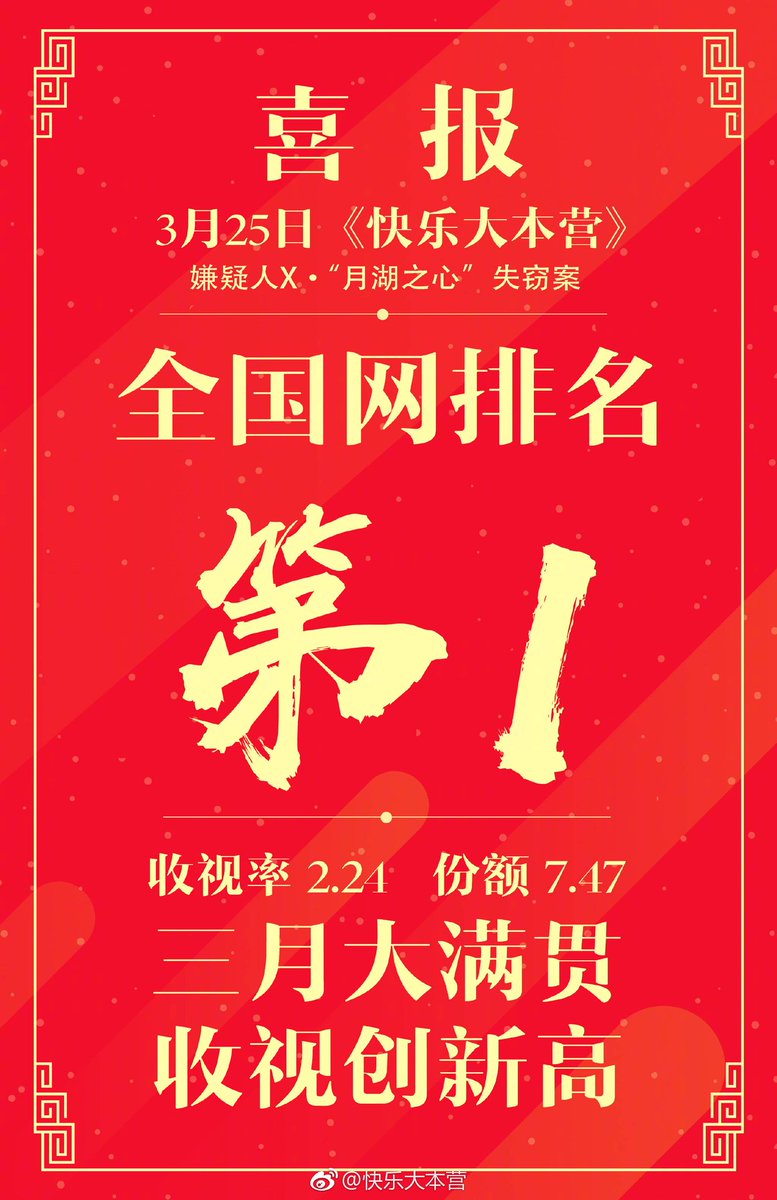 Happy Camp: Last night broadcast of Happy National Camp, National Network ratings reached first! Ratings to a new high! Thank you for the wonderful performance of the guests and the audience baby's love! March Grand Slam achievement reached.  April to continue to refuel!
Click here to view the Tweet