According to Korean forums, AOA will be receiving a new light-stick/remodel this year that is still in the process of production. Hopefully this is in preparation and for their Korean concert that's upcoming.
Here's a random picture of the designers work desk(?). The person has EXO light-stick boxes because he apparently makes light-sticks for other Kpop groups.
Here a peek of the overall design of their light-stick. Which I assume is not finished/needs more definition(?). (Ignore the random game he is playing on screen lol, it's not related to anything)
Here is the front view of the light-stick. Like I said, it's probably still in the making. I assume it lights up in a different colour, probably pink, keeping faithful to AOA's old light-stick.
Here's an image of AOA's current light stick. (Basic af right? lol)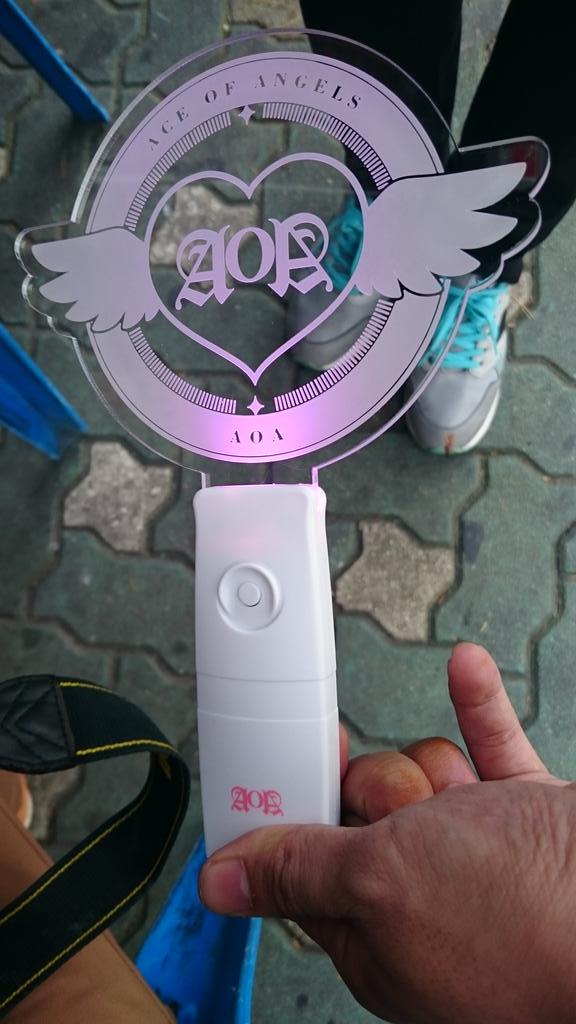 Anyway, I think the Angel wings for a light-stick is really classic and simple, keeping faithful to AOA's name; Ace of Angels. I assume with the final product it lights up a certain colour/colours, hopefully. Because ATM it's looking quite plain white. Though I still like the simplicity of it and I'm hella excited because, hopefully these light sticks will be used during their upcoming concert