[enter-talk] TWICE JIHYO WEIGHTLIFTING INCIDENT (B*CHY FAN)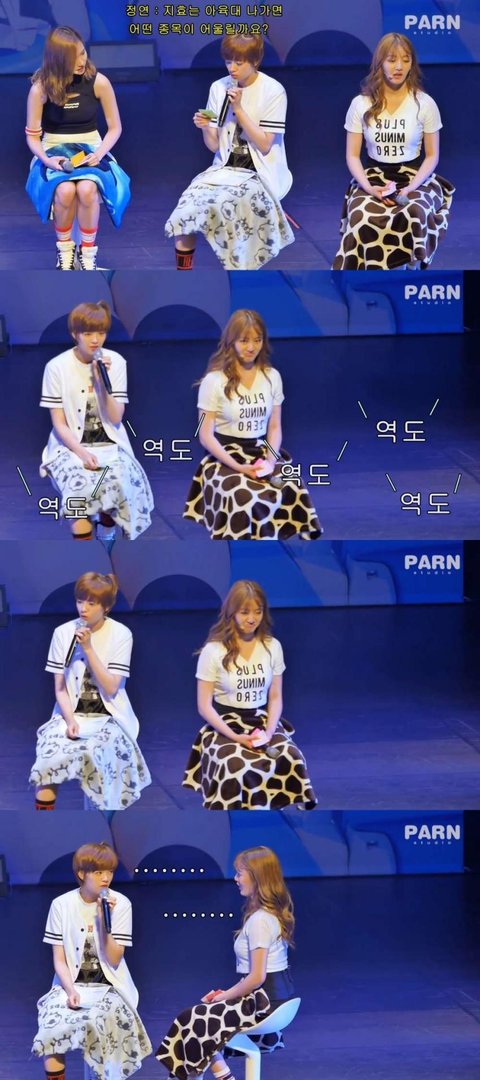 "what sport would suit Jihyo if she went on IAC?"
"Weightlifting!" "Weightlifting!" "Weightlifting!"

she turned back to hold her tears
(from 1:02)
ㅇㅇ Doesn't Twice have lots of freaking akgaes...? There were people who told Tzuyu to shut up when they saw her too..
ㅇㅇ Ah I'm another group's fan and when I look at Jihyo I straight up can tell that she's the kind type, I hope she doesn't get too hurtㅠㅠㅠㅠㅠShe's so pretty
ㅇㅇ "Fans"...??? She/he was probably joking but I hope they watch their words a bitㅠㅠㅠㅠㅠ poor Jihyo..
ㅇㅇ Weightlifting is not a bad sport, but the connotation it has when kids use it is often bad, so we all know what it meant. Are you going to be happy if we told you that you looked like a weightlifter? She's probably pretending to be nice...ㅋ
ㅇㅇ Jihyo didn't feel like crying because she doesn't like weightlifting, she tried so hard to diet and she received a lot of stress from the past because of that. Have you ever thought that weightlifter are skinny? No right, so of course when she heard that she was hurt. It's not really right to joke around thisㅋㅋㅋ Jihyo is in a girl group too