Click here to view the Tweet
Click here to view the Tweet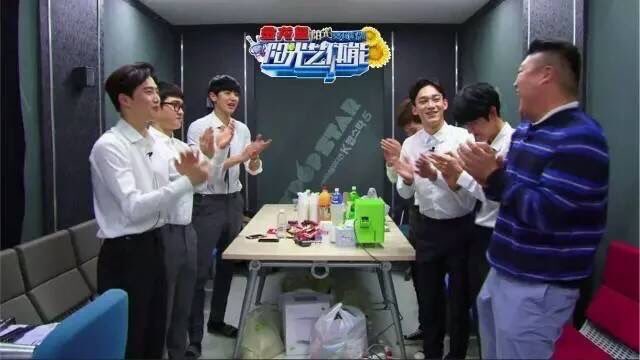 Only Baekhyun, Suho, D.O, Chanyeol, Chen & XIUMIN (update) will appear !
To be updated,  i try to search who are the other guests, but there is people who say Henry Lau appear tho ?
Don't get too excited yet. According to the Baidu description of the show, EXO, Jackson, and Heechul were interviewed/auditioned by Kang Ho Dong for the pilot episode of the show, which will broadcast on July 17th. From the show's description, it doesn't seem like any of them will have too much screen time or participated in any actual sport (although it does mention that Jackson may have showed his abs during his interview/audition). Looks like Kang Ho Dong and Henry travelled to China to appear in the taekwondo series of the show, which will last for four episodes. 
 
http://baike.baidu.c...阳光艺体能
 
Also, based on the specific EXO members and what they were wearing, it looks like they recorded for this show on the same day they recorded for Fantastic Duo, which was mid-April. That's when Sehun was shooting Catman, Lay was shooting his movie/drama, and Kai was recovering from his leg injury.