Hey guys, so after listing out and appreciating songs written by Seo Ji-Eum, I want to mention another SM (there are several more) instrumental songwriter, probably the most famous SM songwriter/producer:
Kim Yeon-Jung (김연정) aka KENZIE
Kenzie is a powerhouse and experienced songwriter AND producer. She studied music in the US and is married to producer Kim Jung-Bae who she oftens work with. Here are some favorites from her:
Exo - Overdose (wrote & co-produced)
Exo - Wolf (wrote)
f(x) - Red Light (wrote)
f(x) - Hot Summer (wrote)
f(x) - Pinocchio (Danger) (wrote)
f(x) - Milk (wrote & co-produced)
BoA - Copy & Paste (wrote)
BoA - Hurricane Venus (wrote)
TVXQ - Humanoids (wrote)
Super Junior - Devil (wrote & co-produced)
Super Junior - Spy (wrote)
Girls' Generation - Oh! (produced)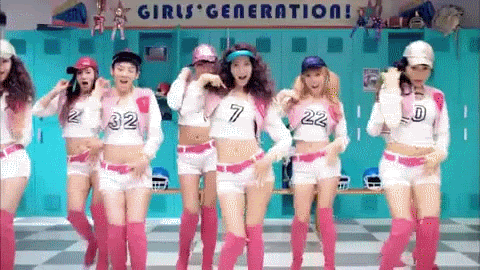 Girls' Generation - Chocolate Love (wrote)
Red Velvet - Huff n Puff (wrote)
Incredible! He catalog is remarkable!!!! She's been in the industry for almost 15 years and still manages to be creative today. She is revered by other famous Korean songwriters (such as Kim Eana who's thread will be up some day in the future..) and has definitely made a name of herself even internationally.
What do you guys think? Any favorite listed/unlisted??