Yah! Dahyun & Sana explain yourselves...
Before Debut during Dahyun's Sixteen Interview
Q: If you were a boy, which member would you date?
A: For me, Sana unnie!  
She's pretty, and I think I would like that she has a lot of aegyo if I were a boy.

@ 1:27


After Twice's Debut @ Fansign Event:
Question: Which member would you date?
Nayeon: Momo
Jungyeon: Mina
Momo: Chaeyoung
Sana: Sana LOL (She picked Somi before during Sixteen I knew this would happen...)
Jihyo: Chaeyoung
Mina: Chaeyoung
Dahyun: Dahyun (I wonder why she changed to herself?)

Chaeyoung: Sana
Trans: minaxmyoui

Dahyun's reaction when Sana kisses the camera



Recent V App Live - Dahyun & Sana were the only ones sitting in the back
The whole time they were in their own little world... doing weird sh*t together LOL
@2:15 Jihyo calls them both angels

Dahyun: We're twin angels <3
@5:00 Sana started to lean into Dahyun like she was going to kiss her!! they were such teases.

then Sana fell on Tzuyu afterwards xD
@5:34 Sana pushes Dahyun over.  (Some angel.. more like the devil)

Too many moments during this video!
https://www.youtube.com/watch?v=1fCJpRNYyq0

LOL Sana why?

https://vine.co/v/e3aBrJBq20M



https://www.instagra...-by=twicetagram

@twicetagram: With our dubu Dahyunie♡ #TWICE #Sana #Dahyun #Elegantly




Sana backhug Dahyun <3

These two look like they are always going to make out stop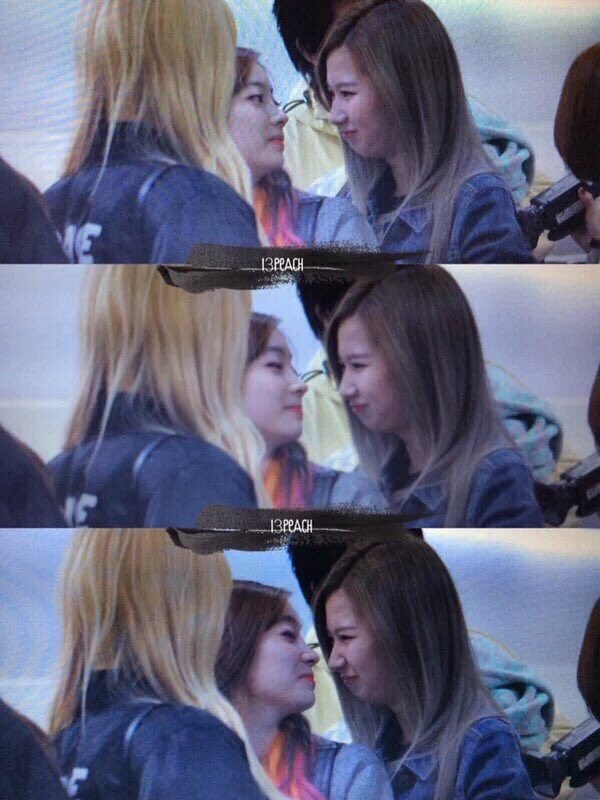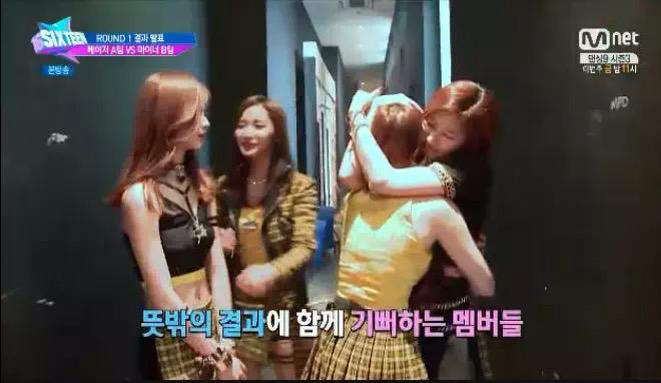 Dahyun sitting on Sana creeping on Mina's aegyo

Click here to view the Tweet


Sana thinking she hurt Dahyun ~ So she caress her face.. so sweet.
Click here to view the Tweet
#SHIPSAIDA