Content Count

7,748

Joined

Last visited

Won

4,938,812 [ Donate ]
Community Reputation
5,816
Adored
About MomoMoon115
About Me
"From outside I seem happy a lot but I'm a human and it's not possible to be always happyâ€
— Park Bom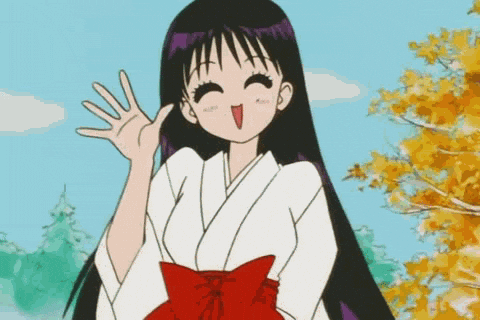 Hey, I'm Momo. I've been into JRock and KPop for a long time now. I am a big Anime fanatic as well. (Not as much as before, but I still keep up a bit with newer anime coming out)

My most fav Kpop groups are 2NE1, Super Junior, and SHINee. Others I like are SNSD, BEG, EXO, FT Island, AOA, NU'EST, 4minute, Big Bang, CSJH, TRAX, Se7en, Gummy, DBSK, MBLAQ, SS501, U-Kiss, Epik High, and others.

My favorite J-Music artists are ALI Project, UVERworld, Flower, Utada Hikaru, Alice Nine, Joe Inoue, Namie Amuro, EXILE, Do as Infinity, Gackt, Aldious, Asian Kung-Fu Generation, NaNa Kitade, SID, L'Arc~en~Ciel, Every Little Thing, Ayumi Hamasaki, Home Made Kazoku, NICO Touches the Wall, and others.

These are the Anime I've watched that I can remember. The Italicized are my favs:
Sailor Moon, Yu Yu Hakusho, Dragonball/Z/GT, FullMetal Alchemist, Bakugan, Inuyasha, Beyblade, Bleach, Naruto, Soul Eater , Neon Genesis Evangelion, CardCaptor Sakura, Spiral, He's My Master Sukisyo, Papa to Kiss in the Dark, Code Geass, Chrono Crusade, DN Angel, Karin, Death Note, Descendants of Darkness, Digimon, Eureka 7, Fruits Basket, Gravitation, Tokyo Mew Mew, Ranma ½, Black Butler, Zatch Bell, Hetalia: Axis Powers, The Melancholy of Haruhi Suzumiya, Loveless, Kyou Kara Maou, Marmalade Boy, Ouran High School Host club, Pokemon, Powerpuff Girls Z, Romeo x Juliet, Rozen Maiden, Tsubasa Resovior Chronicles, Trinity Blood, Blood +, YuGiOh, Ruroni Kenshin, Antique Bakery, Ai No Kusabi, Earthian, Enzai, Junjou Romantica, Okane Ga Nai, Toradora!, Shugo Chara, Spirited Away, Princess Mononoke, Howl's Moving Castle, Kimba the White Lion, Kikki's Delivery Service, Crayon Shin-chan, KamiKaze Kaito Jeanne, La Corda d'Oro, Medabots, The Prince of Tennis, Princess Tutu[/size]

Manga I've read. The italicized are my favs:
Great Teacher Onizuka, Inuyasha, Tokyo Mew Mew, Ranma ½, Kurshitsuji, Dragonball, CardCaptor Sakura, Fruits Basket, Marmalade Boy , Peach Girl, Boys Over Flowers, Shugo Chara, Vampire Knight, Descendants of Darkness, Chibi Vampire, Bleach, Naruto, Ragnarok, DNAngel, Flame of Recca, KamiKaze Kaito Jeanne, La Corda d'Oro, MeruPuri, Rave Master, YugiOh, Yu Yu Hakusho,Attack on Titan, Free!